Tama Leia's script arrived early this morning. My cell phone buzzed dramatically alerting me that there was a new email gracing my inbox.
Of course, I've heard her name before. For she has been creating quite a buzz in the world of fashion over the last year with her signature style collection and beautiful ads featuring, actresses, Hannah James (Outlander, Super Girl), Taylor Foster  (Dear White People, Criminal Minds) James Hutson (Meet the Ricardos, Babylon).
I dared to take just one little peak to see what all the fuss was about and then I swore to myself that would get a little bit more shut eye.  My precious slumber has been quite minimal as of recent times. (I have a newborn baby).  So, I tried to read only a few sentences to satisfy my curiosity, however at one glimpse the email I was somewhat mesmerised – to point that I just could not stop reading.
The email was from actress' publicist with a carbon copy to her. The message was gracious, humble and warm, not at all stuffy.
It was signed, Graciously Yours, Ramona. 
I found out that Ramona used to be Tama's assistant but worked her way up and has recently been bestowed with the title of "publicist".
The actress' beloved publicist (and still occasional assistant) wanted to break the news to us first. Her lovely, non-stuffy email read:
It brings me great joy to inform you that Tama Leia has just announced that she will be starring in the upcoming Fashion Film titled, "JolieBébé"… She has included a summary of the script for you to read.
In addition to this Tama is also going to be the voice actress for her upcoming novel  La Femme de Troye
The publicist's email was exciting enough to get me out of bed early. Sleep be damned. I opened my laptop and continued looking over the publicist's words at my desk only stopping briefly to fetch a latte from my fancy coffee maker.
The actress left some notes that were included in the email informing me of her inspirations:
"For a long time now I have wanted to make my own Fashion Films. Jolie Bébé It will be a throwback to France in the 1960's with a modern twist."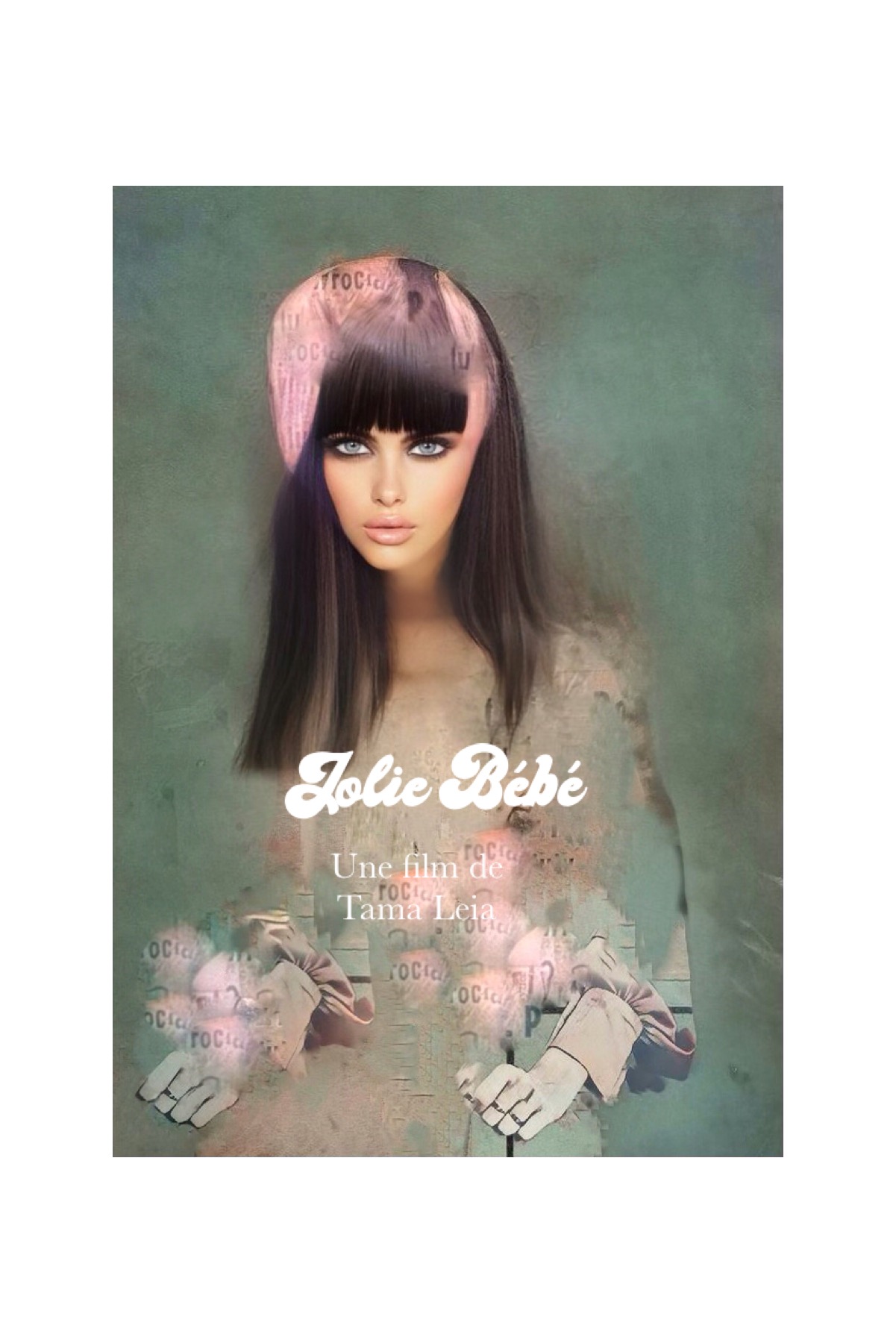 I glimpsed beautiful fashionable pictures were included in the email with the actress' visions for her film. The entire concept is quite stunning. She is very creative and seems to be making quite a name for herself, however she is such a chameleon I don't always recognize her at first glance. So, I do a search for her name to find our more: She has a good amount of credits on IMDB. She has written and acted in several independent films. She has worked on projects with A-list actors such as Pierce Brosnan, Jennifer Aniston and Kate Bosworth to name a few.
Her fashion line is super stylish – reminding me of the beautiful iconic Barneys New York.
I read her lovely VOGUE articles and a beautiful piece from The Washington Mail and a few others and then I click on her Instagram and watch clips of her life. It's like going into a magical portal into the secret life of Tama Leia. She is magical that's for sure. I see her speaking in French and her whole essence completely changes. Her usual English-speaking voice is very soft and cute but when she speaks French her voice transforms to a rich, flowery tone. It almost sounds like a perfume ad.
And then I realize I have a snippet from her famous novel still waiting patiently for me to read it. I devour the excerpts, but I want more. I resist the urge to write the actress' publicist demanding she send me the entire novel, but only since I know that Tama's UK editor is still working on the final touches… and he's in London? Bwahaha… Shall I give him a ring on my phone?
No, I will just have to wait like everyone else. What I have read so far is perfect. It's a beautiful modern love story with larger-than-life characters.Tama's words are incredibly powerful. I can see now what all the fuss is about.
Now I must wonder like I'm sure most people do will she turn her novel into a film?  Will she star in it? Oh, my goodness we will just have to wait and see!
London Daily Post
PR Muse, floridianbluellc
Photography by S.K. Mellon
Makeupartist, Daniel Shi