Rendez-vous chez moi.fr; basically "Meet me Home" in French is not a new Tinder or pen pal app as it may sounds like but rather a highly skilled platform that puts professionals in the health, home services and construction sectors in touch with individuals throughout France.
Within a click, an individual can make an appointment with a doctor, a plumber or a hairdresser for a home service. The platform is aimed at everyone, whether they are short of time or unable to travel (e.g. people with reduced mobility for example).
Original Creation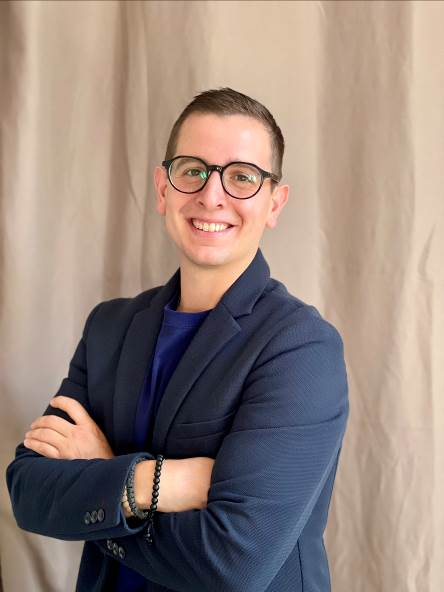 In 2016, the first daughter of David Dejanovic, the founder of Rendez-vous chez moi.fr, was born. Faced with the difficulty of finding a midwife, at home, for his wife who had just returned from maternity, he realised that there was something to be done in this area. As time went by, he heard from other people around him (family, friends, colleagues, etc.) who were also having difficulty finding a professional online. The idea took hold and on 1 February 2022 he created his platform.
Practical for individuals…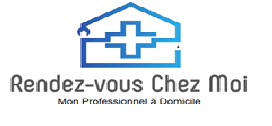 Whether you are active and short of time, retired or a person with reduced mobility, whether you live in the city or in the country, we all need to call on a professional at home at some point.
To meet the different needs of individuals, Rendez-vous chez moi.fr allows you to get in touch with a professional in the Medical/Paramedical, Home Services or Construction sectors.
In just a few minutes, individuals can find a doctor, a nurse, a hairdresser or a plumber via their computer or smartphone.
The platform is 100% free for individuals and there is no additional charge for the service provided by the professional who comes to the home. Only a prior registration is required to use the platform. Individuals can choose the professional they are looking for and access his or her online agenda to book an appointment.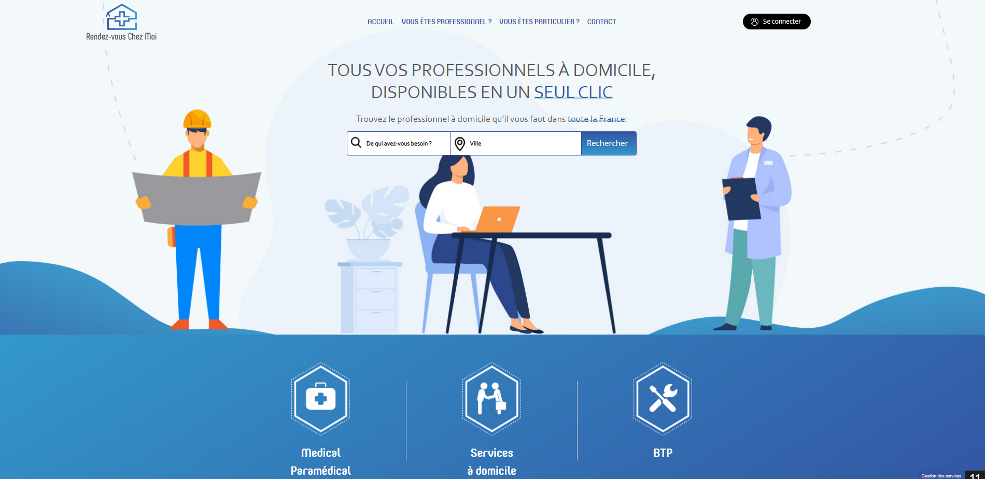 … as well as for professionals…

"The platform allows all professionals, SMEs, self-employed, self-entrepreneurs, micro-entrepreneurs, and freelancers to gain visibility, reach more clients/patients, manage their availability and scope of work, save time and make savings. Indeed, for the simple price of a subscription, the platform combines many advantages" mentioned David Dejanovic
The subscription offered varies, depending on the profession, from 20 to 69 €/month. Rendez-vouschezmoi.fr does not take any commission on the services of professionals and the subscription is without commitment and without additional costs.
For David Dejanovic, the founder of Rendez-vous.moi.fr, the platform is "a way to bring visibility and support to professionals, many of whom have been strongly impacted by the Covid-19 health crisis".
As far as the Medical/Paramedical sector is concerned, David Dejanovic has received the encouragement of President Emmanuel Macron and Health Minister Olivier Véran, who are convinced that the platform can help fight against medical deserts in France.
"Rendez-vouschezmoi.fr helps professionals in the home (Health / Services /BTP) who want to free up time in their daily work, but also vary their visibility at any time according to their needs and in a click. All these elements are contained in a simple subscription adapted to the profession from 20€/month. It is important for me not to take additional costs on the back of professionals and thus be transparent and help them in their development" a spokesman from the Minister mentioned.
On the other hand, for individuals, it allows them to find the professional they need in one click, to make an appointment for FREE and without having to travel. In this way, the platform makes life easier for people with reduced mobility, who are isolated or overloaded by their work.
By the end of 2022, David Dejanovic aims to have between 200,000 and 500,000 professionals listed internationally