Incredibly talented musician, Denis Burbach, is set to release a new collection of songs this September in the form of a three song EP titled 'Part III' (or 'Part 3'). He has once again joined forces with engineer Max Steiner, who also engineered Denis' previous two tracks 'Before You Go' and 'Too Late.' Two tracks that more than display Burbach's undeniable talent. If this EP is anything like these two songs, then fans will certainly not be disappointed. They have already proved themselves to be a powerhouse duo.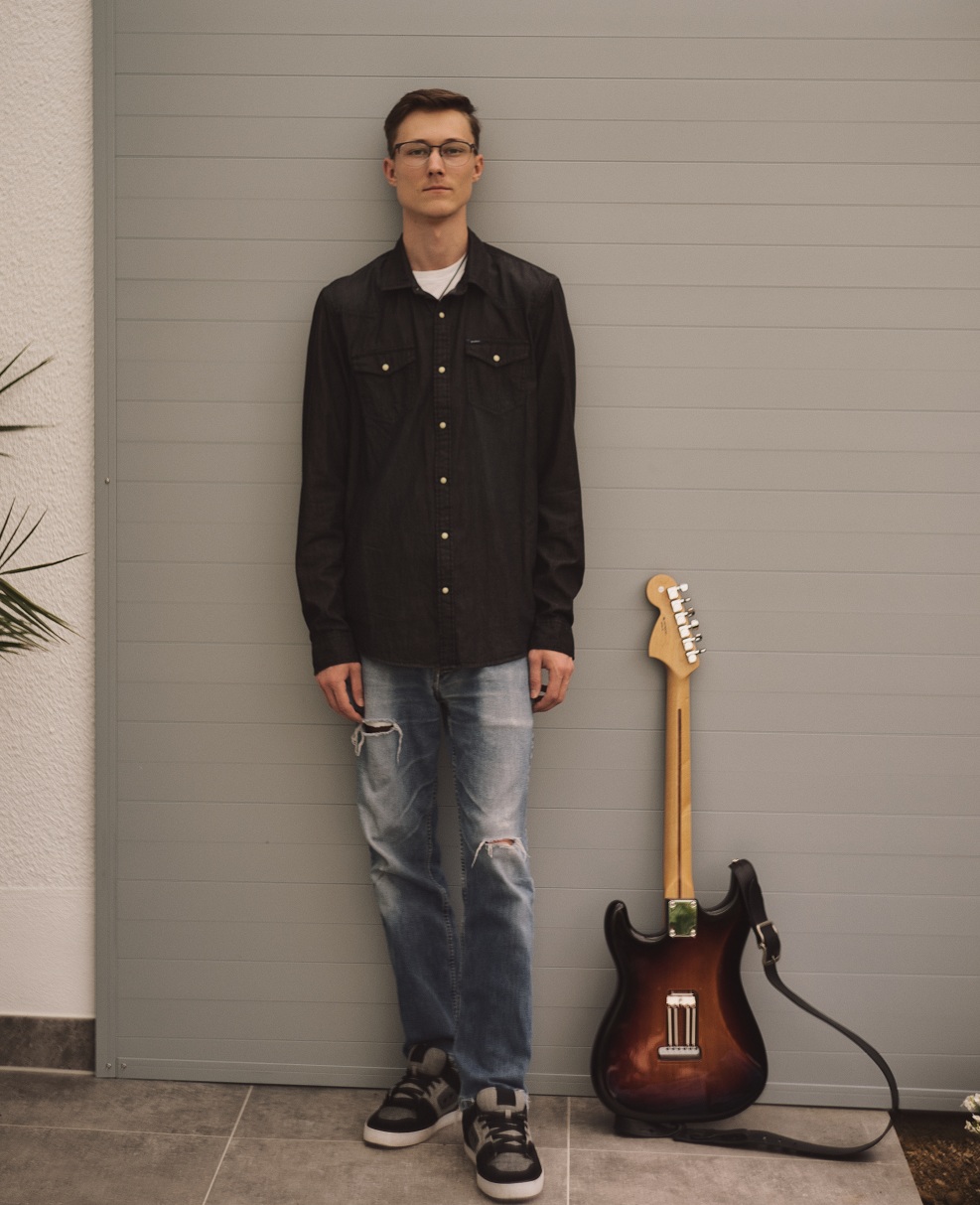 Besides having the talents of Max Steiner, he also has recruited the talents of an entire roster of musicians. On drums is the mesmerizing Kejetan Pilarski, who has the incredible ability to find the groove of the music and accentuate it with a beat that is skilled and non-distracting. Dan Gallagher is on bass and is equally talented at providing the perfect rhythm and groove for the tracks. Last, but not least is Denis Burbach. His dexterity and skill with the guitar is truly a wonderful thing to behold. The music on this new EP will mostly consist of jam sessions between the musicians. I often find that my favorite music is the result of jam sessions. There is something about it that is very organic and emotionally pure. There isn't an excessive amount of over editing or tweaking. Just a group of equally talented musicians making music that speaks to the soul.
Another thing about this release that I am very excited about is the vinyl option that will be made available. I am a firm believer in the superior sound quality of vinyl. If it were possible to have record players built into vehicles, then I would be the first one in line. It has such a warm and cackling sound. If a fireplace could play music, it would most definitely sound like a record. Not only will this incredible EP be made available in vinyl format, but the vinyl will come with two bonus tracks that will only be available with the vinyl. Knowing how talented these musicians are, I cannot imagine purchasing this music by any other means.
Based on Denis' sterling track record, I cannot imagine what might be in store with this new EP. What I do know is that it will be top-notch quality. I do know that there will be more effects than ever before and I cannot wait to listen and hear them for myself. The music that this burgeoning musician has already put out it phenomenal. There in no where to go but up from here. Considering how good he already is at this incredibly young age; I cannot fathom what musical masterpieces he will put forward as his career expands into the future. An exact date has not been established, but the anticipated month for the release is currently set for September. September cannot get here quick enough.