An EICR is an important electrical safety inspection which will tell you if your property or business complies with current regulations. In this article, we will cover some key facts – from how long it takes to complete tests and what makes up a valid report.
What is an EICR report?
It's simply a report that checks the wiring installation and its safety in any dwelling, private, commercial, or industrial. In effect, it's a safety check to ensure the circuitry complies with regulations and is completely safe for tenants and employees.
This test is performed in industrial, commercial, and domestic buildings to ensure that all sockets, switches, fuse boards, and wiring are safe and free from defects to avoid injury. In the UK, there are some 20,000 electrical-related fires annually.
Do electrical devices cause 89% of them and poor wiring 11%?
Most of these fires could have been prevented if the electrical systems had been maintained/inspected regularly. Therefore, landlords must ensure their tenants live or work in the safest possible conditions; one way to guarantee this is to commission a qualified electrician to inspect the wiring, fuse boxes, and electrical outlets. This inspection culminates in an EICR report confirming that the property's circuitry meets regulation standards (or not).
Why do you need an EICR?
There are a few reasons:
To guarantee that each onsite electrical installation is safe and unaffected by degradation, wear, or damage.
To identify any electrical supply or outlet/s that don't conform to regulations.
To identify the condition of any electrical equipment that may be in danger of causing a fire or an electric shock.
To formally record the state of an electrical installation in order to demonstrate that all necessary precautions have been taken to guarantee everyone's safety.
EICR for rented homes
If you're a landlord, you're responsible for the safety of your tenants. To do so and show a duty of care, we advise that periodic inspections are conducted on electrical installations and appliances at the beginning and end of a tenancy (before the new tenants move in) according to BS7671 (17th edition wiring regulation). This gives peace of mind in knowing that any potential electrical fault resulting in personal injury can be averted. Also, insurance companies will request copies of an EICR certificate/s to determine if regular inspections have been conducted. Otherwise, it may be difficult for them to process any insurance claim.
A reminder for all landlords, who fail to recognise the importance of an EICR Certificate before a tenancy begins, you'll be breaking the rules and risk being fined up to £30,000 if an electrical accident occurs, causing an injury to tenants.
EICR for homeowners
It is crucial to undergo a periodic Electrical Installation Condition Report (EICR) for optimal safety in domestic dwellings. BS7671, at least every 10 years, can highlight problems with outdated wiring conditions or installations. An EICR is the best way to keep installations safe and comply with regulations while protecting your home against electrical mishaps.
How long does an EICR inspection take?
This process isn't instant; an electrician needs time to inspect the circuitry to determine its safety thoroughly. The duration of the inspection will vary depending on the size of the property, ease of access to the electrical installation, how many electrical components need to be inspected etc.
The average EICR inspection will last between one and four hours. A further inspection might also be necessary to carry out, depending on what the electrician discovers during the investigation/testing.
How frequently must a property be inspected?
According to the most recently suggested Electrical Safety Standards, EICR examinations should be performed at most every 5 years in the business and privately rented sector or when there is a change in the occupancy. For domestic properties, at least every 10 years.
However, in some circumstances, more frequent inspections might be necessary. For the following reasons:
The electrical systems within a property are substantially below standards.
If there is a swimming pool at the property. The property should be inspected every one to three years.
The electrical installations could have been affected if the building had been subject to a flood or fire.
The property's electrical system has been improperly upgraded, damaged or tampered with.
The use of the property has changed. Perhaps there has been a change in the tenancy, or the house is being bought or sold. Further inspection will verify that the property's electrical systems are still secure and determine whether any corrective work needs to be done before the property changes ownership.
If everything in the report is satisfactory, the EICR report is still valid for 5 years!
What happens if a property fails an EICR inspection?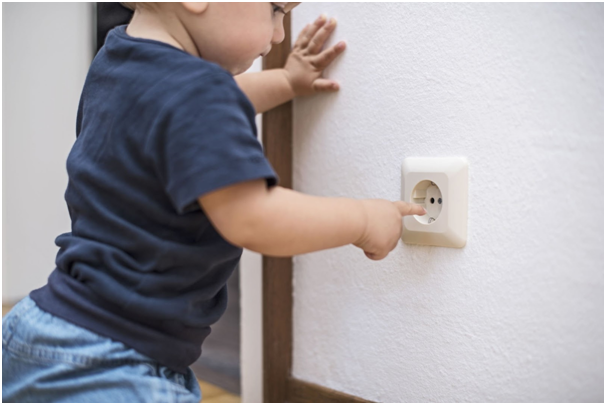 According to legislation, anything that contravenes safety standards identified by the electrician must be further investigated and rectified within 28 days or sooner if the report suggests so.
Following completion of the required work, the landlord is required to:
Obtain written confirmation that all remedial work has been completed by a qualified electrical engineer and all is safe within 28 days of the work's completion. This information should be given to the residents within the property. Also, within 28 days, the local housing authority should be informed (in hard copy) that the remedial work has been completed.
What are the penalties for any safety violations?
The local authorities who enforce regulations will have various options to guarantee tenants' safety in privately rented properties. If any of these are not adhered to, severe penalties could be implemented for the landlords in the event of any injury caused by negligence.
If the local authority can further inspect the property and if any non-urgent remedial work is discovered, they will notify the landlord of the necessary work. The landlord then has 28 days to make arrangements to complete the job. Also, within 21 days of receiving the remedial notice, the landlord must contact the local authorities with any appeal requests.
With our reliable and competitively-priced electrical services, you can book an Electrical Installation Condition Report (EICR) with serviceteam. Please visit our blog to learn more about the reasons for having a 'failed' EICR report.
There are no price surprises – our prices are transparent, so you know where you stand.