1. Give us some details about you and your story. How did you get to where you are today?
I am Lilian Nwankwo. I am Vice Chairman, Abig Foundation. I am MD, Roundtable Oil and Gas, Undisputed Real Estate, Bigg Oil and Gas, Biggy Lead Foods and Director, Bigg Autos. Since my graduation 2008/2009, I have been into banking and a little business from my parents, been into properties from my parents. So after working for 14 years in banking, First Bank of Nigeria Limited precisely, I resigned in 2020 to join my parents, my husband and my own business. To furthermore, with my little capacity and training I have gotten I have gone for trainings both in Nigeria and environs. I read Computer Science, Administration/Economics, I mastered in Business Administration/Human Resource. I have been schooling for years, so I have my Chartered in Personnel, I have chartered too in Marketing because my sole job when I was doing banking, I was in Marketing -Relationship Management precisely, giving out facilities and all those things. So, having met some prominent Nigerians like Innoson Motors, and Bhogos and all those billionaires that matters in the South East Nigeria, I have come to realise that you need to push more to make more. That was the main reason why I left banking and to follow up on the things we have had already laid down – from my parents, my husband and I.  So, it has been a very huge journey for me. Mainly, I'm into philanthropy because I love giving, I love to see people smile, I love seeing people doing well for themselves, I like helping because I believe once you are doing well you should make other people happy. And coming from a developing country which is Nigeria, I felt we should do more to help others because if you are helped or if you are privileged you should help more people to harness their own living. We take care of widows, we take care of kids. We have pictures, my PA can send you the pictures of the people, students mainly.  I channel my energies to them because when they are enlightened there are some things they can't do them. So, we have so many… quarterly, termly we give them school beds, school uniforms, pay their school fees. Last time, we paid fees for ninety (90) students in Enugu, Nigeria precisely. We did in Omutu, we buy school sandals for students, primary education mainly. So we have been on and off on the deal of helping and assisting with the little we have gotten.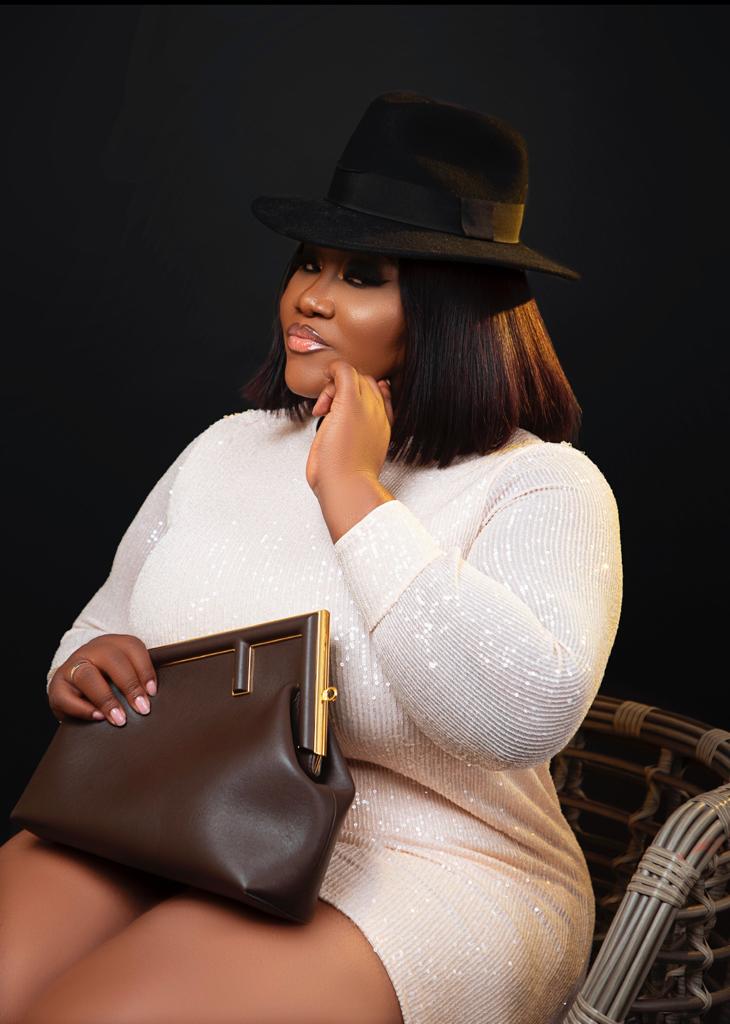 2.I am sure your success has not come easily. What challenges have you had to
overcome along the way?
We have some challenges here and there where you import cars, much tariffs, where you put down some works, exchange rate. So when maybe you import cars for company and on exchange rate of, for instance, $500 per naira, you find out that once the car comes in, before you should clear everything the clearing fee goes up, the rate of the exchange rate goes up. So, these are the challenges we encounter doing business in Nigeria. But in all, some people understand they pay more, some people understand, they don't understand they just have to move on and count it as loss. So on the area of oil, most times people get along with it, drivers goes away with your trucks and all that. So we have some challenges but in all we keep moving on.
3.What do you specialise in, and why should someone work with you over the competition?
Hmnnn. Importation mainly. Importation, we import plywood with my husband and we do more of car importation from US, from Dubai, We do more of that. Most times, due to some … we have been there for ages, decades, so we know most of the people that are experts, some are experts in those places we channel… because we know when we import plywood, time to import them. We know when to get them done before we start any business the Chinese people will reach us from now to now the rate will come down like one sheet of plywood that you use to do your cupboards, your doors, all these MDF, ADF plywoods. They will tell you also the company existing rate. We buy at that time because it will always happen when you have money so if you don't need it at that time you buy ahead while they produce ahead. But if you are not too good and too detailed in the business most times, they won't be able to give you a clue. So, when you buy those things at cheaper rate maybe it is a flash sale(s) it comes maybe in a month, in two weeks…buy this as the window closes. So you use it to close in gaps of other differences where you have exchange rate and tariffs in clearing.
4.What is your best piece of advice for readers who desire to find success?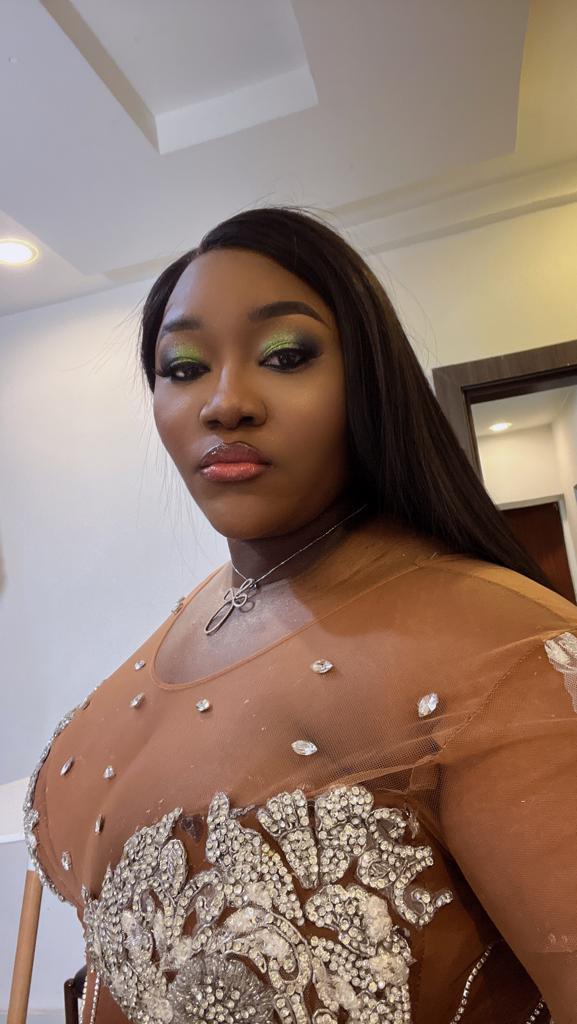 The advice I have to give to them is … Success doesn't come easy at all. Success you have to be straight, you have to be sincere; like my logo is "You don't work hard, you work smart" and you must be sincere. When I was leaving banking, a lot of people were asking, telling me because I am a banker that's why people who are doing business with me when I leave, I say no, I have created a brand name. I have a brand name called Biggy, I have Royal Sense because I wanted to open a school I'm still going to open. I have a property now that I have not developed that I need to open school in Asaba they said how, people will leave you once you leave banking, they trust you because you felt that you are a banker and that you are working in a well known bank sector in Nigeria which is First Bank they have a lot of integrity that's why people are doing business with us and with my family. So when I told them no I have built a brand that whenever I am not there but I will be doing well. So when I left banking, we started doing exceptionally well because I give my time, most of my time to our business. You understand. So, what I have to tell people that are upcoming is that they should try as much as they can to be sincere. Whatever it is tell the person. If somebody … my goods is coming in May, let the May be May not when you try to be treacherous.  So, once you give that person a face of deception or a stink of illegalities the person will not wish to trade with you again. They know me, they know my sincerity. Most of the people I do business with, though I have not seen them eye to eye but I keep having some referrals because they know Lilian says A and A is A, so the upcoming ones, success doesn't come easy you don't come now and you want to be rich tomorrow. We have gone so many bridges, trades, we fly here to go and do one or two businesses abroad come back the next morning. You can stay even four days you are flying back…. Al the checks… all the differentials in weather and every thing but you keep on pushing, you understand, just to make your name, being number one, keep to your words because I am fidelity, as I can define myself. Nobody has dealt with me, Lilian and said that they have seen any stint of illegalities. So, sincerity is what has been keeping me on and trust in my business because my A is A and my No is No.
5.Speaking of success, what does the word mean to you?
Success for me is not about wealth. Success means being … utilizing… how do I say it? My kind of definition for success when I see others, when I see people… I'm a kind of person, let me give you for instance, when somebody works for me for sometime I say I'm looking for job for you I want you to move higher because I have somebody that was named, my PA, that was named Briston. Briston was so good, I say you are too good you need to move up. So, when I got an offer for him in one advertising company, he was like Madam, why? I said no, you are good but you need to move. So my joy comes when I see people succeed and people are doing well under you. I tell my driver the other day that you have to start planning on how to get a car, I mean get a land, we pay and I will be deducting from your salary. So for me, success is about making riches, is about having seen others succeed with your name that they will be there, they will say is Lilian that made them or Biggy that made them who they are, not suppressing them, just for instance , now that things are not moving well in Nigeria you see people being paid N15,000, N20,000. I was like why? So certainly, that person will steal from you. There is no way you will be paying the same money you are paying five years ago and they are still paying it now and they still expect that person not to steal from you. We should be lenient enough to know that these people need to be progressive. You should add money, you know you are making it. You know… none of my staff, even driver, security receive anything less than N50,000 – that's the benchmark. You understand, because they need to excel, they need to be happy because if they are not happy you are not succeeding, they will be doing something with 'çrosses' but when you are their okay, your employees and people around you are okay, you are moving up because they are the major people that are helping in your billionaire or millionaire scale in which you are. So, success means helping others, making sure people are okay, making sure that life is good with some people around you and generally, whoever you do business with, that they are smiling, going back to wherever they came from, meeting you. Thank you.
6.What's next for you?
You don't stop. Otedola has not stopped. Dangote has not stopped. We are not stopping. We are looking at diversifying more on our property, doing estate business with some companies, Vitafoams, CASA, Cubana Homes and some other property management are being in line with in this Federal Capital Territory, Abuja and other states in Nigeria like Delta where we have some things we are developing and the South East, which is Enugu. We strive more because of the exchange rate which is giving us a very hit back in importations. We strive diversifying more, giving our property business more of 70 – 30.
7.Finally, how can people connect with you if they want to learn more?
I am open to any body that wants to do business, to people that want to venture into real estate, people that want to venture to this thing there.  I'm always …. I am everywhere … on Instagram, I am on Facebook, I am on Linkedin, I'm on all the social media. And my office is in Maitama, No. 4 Euphrates Street, Maitama. We are there… anything consultation, anything advice, anything business like bringing business proposals. We are there to serve you and we are there to give you any form of advice or any kind of help you need in business in this area of business I have called. You are welcome. Thank you.