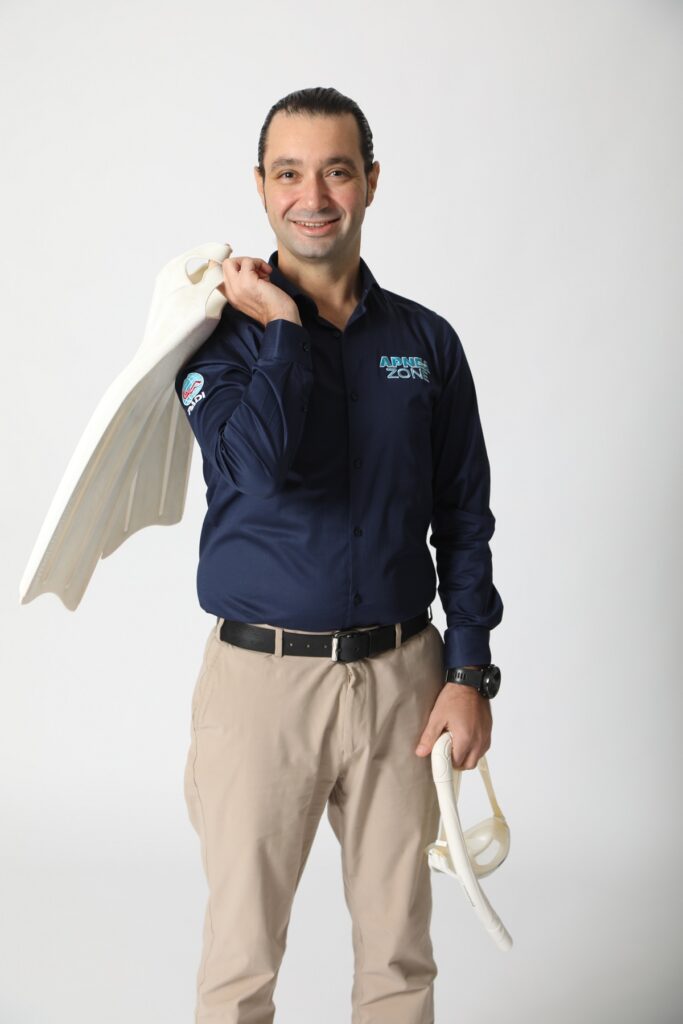 Bassel Ounah
Freediving Instructor Trainer & Judge
Freediving has grown hugely popular over the past few years. Yet, because of its extreme nature, people who know very little about it tend to think it's dangerous.
However, with the right training and guidance, freediving can be an incredibly safe and rewarding activity that provides numerous mental and physical health benefits.
In this article, I'll focus on the ways in which freediving can benefit mental health and overall well-being.
1.Helps reduce stress
One of the key elements of freediving is learning how to control one's breath. Slow and deep breathing can reduce stress and anxiety, and by concentrating on one's breath, one can clear their mind and experience a sense of calm and relaxation.
2.Helps reduce depression and anxiety
Freediving requires a significant amount of mental discipline and concentration. Divers must remain focused and present in the moment as they navigate through the underwater environment.
This type of mindfulness practice can have a profound impact on mental health, reducing symptoms of depression and anxiety and improving overall well-being.
3.Increases self-esteem and self-confidence
Freediving can also provide a sense of accomplishment and empowerment as individuals master a challenging activity.As divers improve their abilities, they can feel proud and confident in their achievements, leading to an increase in self- esteem and self-confidence, both essential for maintaining good mental health.
Beyond the mental benefits, freediving can also have positive physical effects on the body. It helps improve lung capacity, increases oxygen levels in the blood, and strengthens the cardiovascular system.
These physical benefits can contribute to improved mental health, as physical activity has been shown to have a positive impact on mood and overall well-being.
A word of caution:
Please bear in mind that freediving can pose risks, if not practiced safely and responsibly.
Proper training and education are necessary before attempting any underwater activity, and individuals should only engage in freediving under the guidance of a qualified instructor while strictly following all safety protocols.