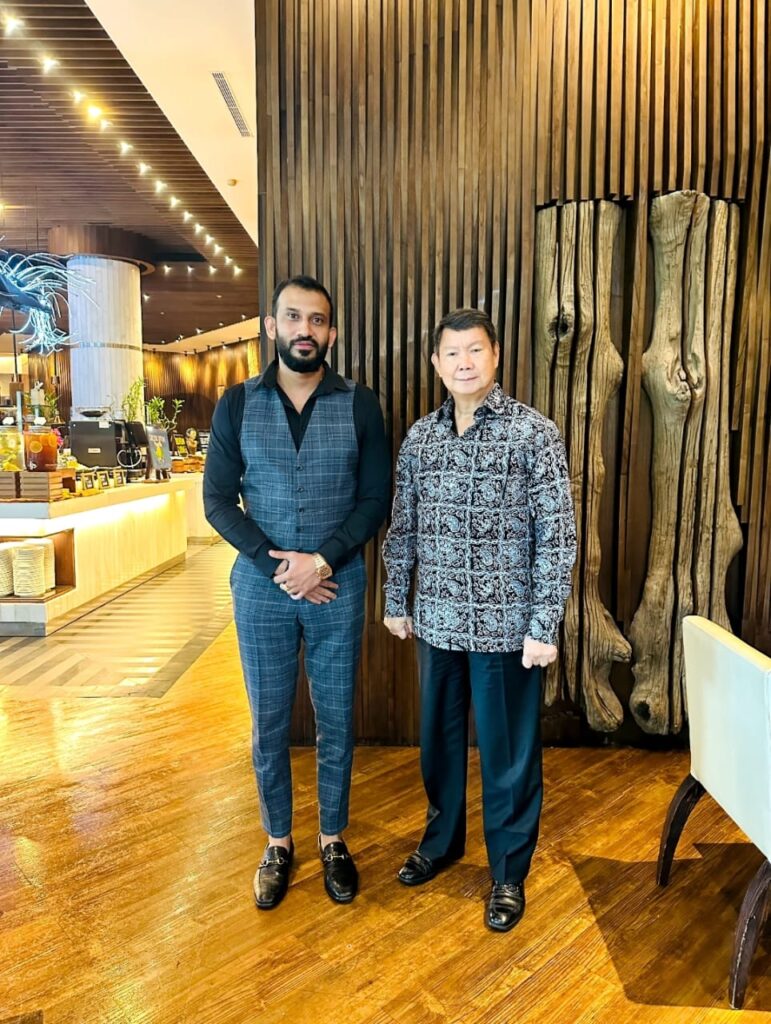 Jakarta, Indonesia – Rahul Thottiyil, an entrepreneur and technology expert, met with Mr. Hashim Djojohadikusumo, the founder of Arasari Group, and Dr. A.S. Kobalen, the commissary of Arasari Group, to discuss expansion plans in Indonesia and globally. The meeting took place on 18 March 2023, at the Arasari Group headquarters in Jakarta.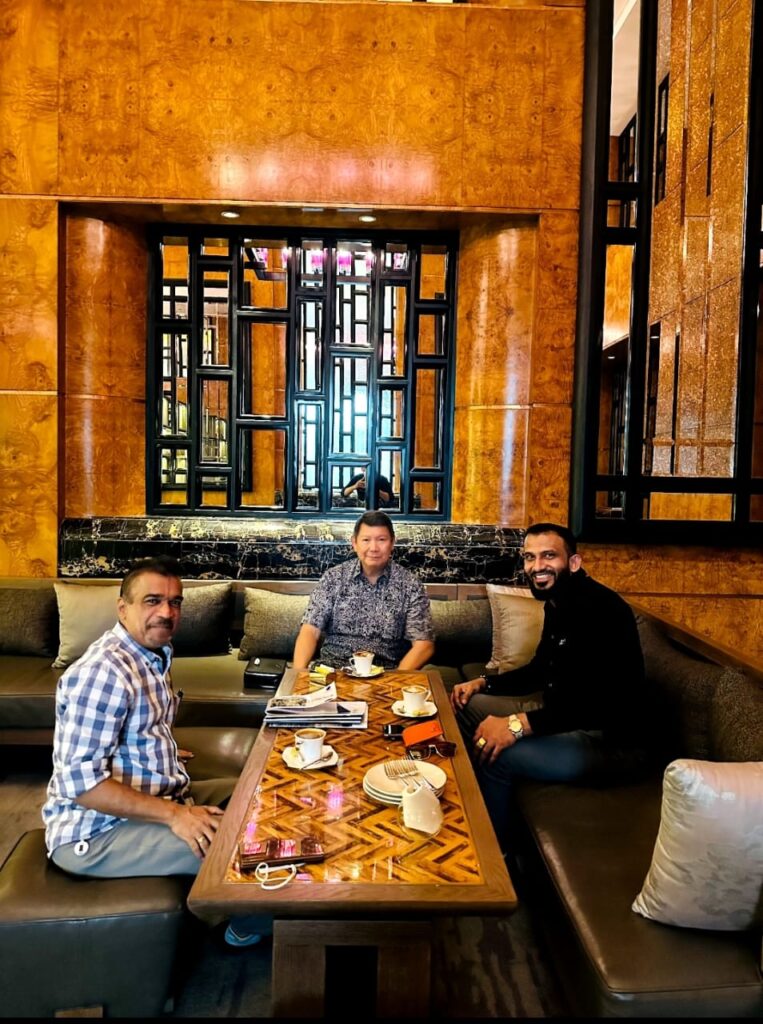 During the meeting, Mr. Thottiyil shared his vision of bringing global technology to Indonesia while minimizing the need to import finished goods. His Making in Indonesia concept aims to strengthen the manufacturing sector in the country and make Indonesia a self-sufficient and globally competitive hub for mining, oil & gas industries.
Indonesia has abundant resources, a skilled workforce, and the raw materials needed to become a global export hub. Mr. Thottiyil and Arasari Group believe that by combining their expertise and resources, they can create a sustainable ecosystem for Indonesia's manufacturing industry.
Mr. Djojohadikusumo and Dr. Kobalen were impressed with Mr. Thottiyil's vision and his commitment to Indonesia's economic growth. They discussed how Arasari Group's extensive network and experience in the mining and oil & gas industries could complement Mr. Thottiyil's technology expertise.
Mr. Thottiyil expressed his enthusiasm for collaborating with Arasari Group and leveraging their expertise to achieve his goals. He emphasized the importance of a strong partnership between the private sector and the government to drive Indonesia's economic growth.
The meeting concluded with an agreement to explore potential projects in Indonesia and globally that align with Mr. Thottiyil's vision and Arasari Group's expertise. The collaboration between Mr. Thottiyil and Arasari Group is expected to create new job opportunities and drive economic growth in Indonesia.
About Rahul Thottiyil: Rahul Thottiyil is an entrepreneur and technology expert with over 10 years of experience in the technology industry. He has a proven track record of developing and implementing innovative solutions for various industries, including healthcare, finance, and manufacturing.
About Arasari Group: Arasari Group is a leading Indonesian conglomerate with a diverse portfolio of businesses in the mining, oil & gas, energy, and infrastructure industries. The group is committed to sustainable and responsible business practices and has a strong track record of delivering high-quality projects.
For media inquiries, please contact:
https://www.linkedin.com/in/rahul-thottiyil-b42096200/
https://www.forbes.com/profile/hashim-djojohadikusumo/?sh=18d05e7048f5