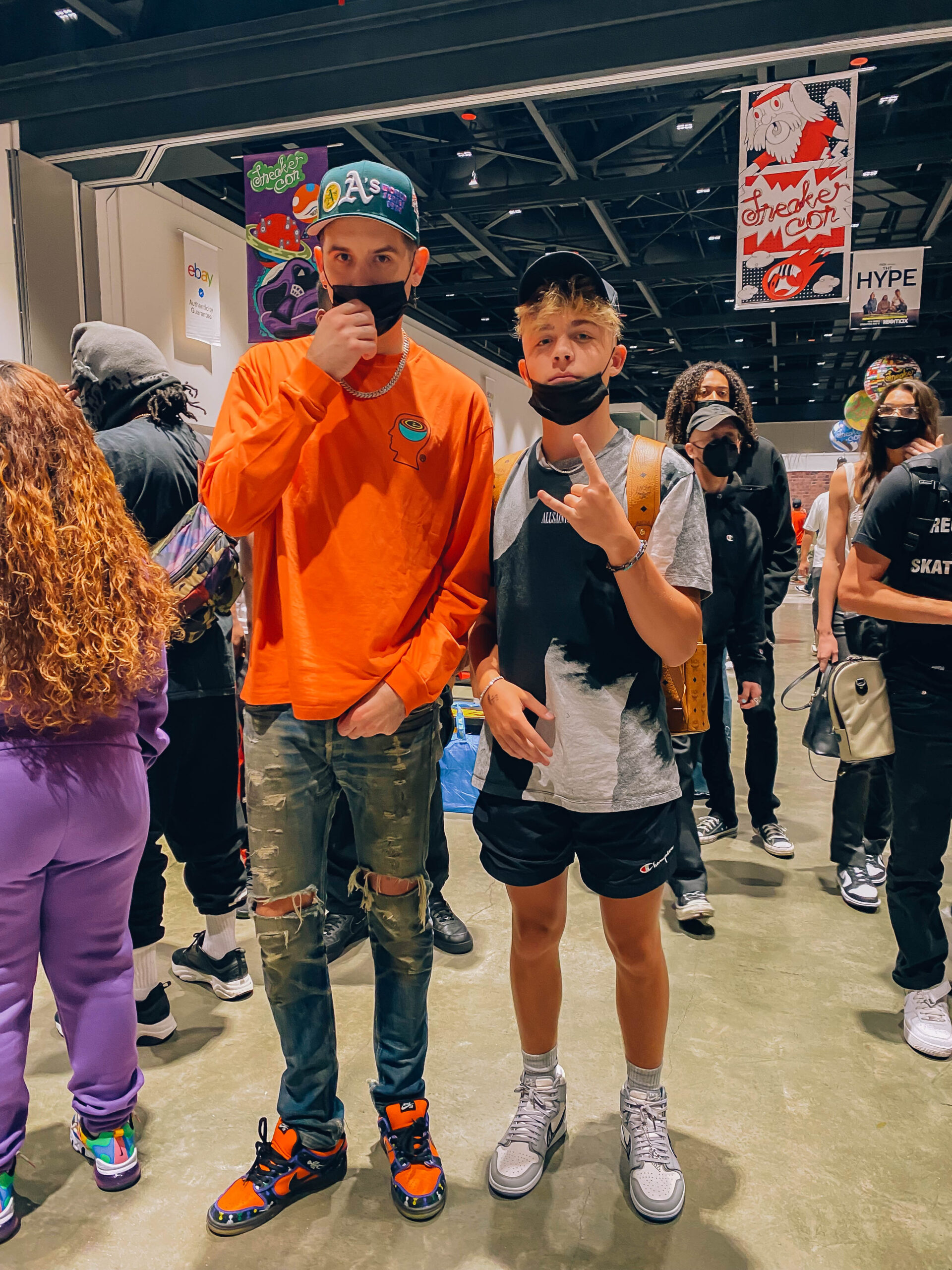 When it comes to building a business, some people are more intuitive than others. Justin Melnichuk falls in that category of highly effective entrepreneurial minds that can build a business from scratch, even if they are still young in most people's eyes. For the past 4 years, Justin has used both his people's personal and brand Instagram account to build his very own business. His brand Sneaker Kitchen has become one of the most sought-after brands in California for those who are looking to purchase a wide range of stylish sneakers. Justin has found not only success but also fulfillment in building a brand that as he has noted has allowed him to become his own boss and even work from home.
The year 2021, while having some challenges was an extremely exciting one for Justin as he managed to successfully balance being a full-time student and growing his business Sneaker Kitchen, which managed to garner 1.4 million in sales. Sneaker Kitchen quickly hit the mainstream scene as many celebrities including Jake Paul, Marcelas Howard, G-Eazy, De'Aaron Fox, Josh Richards, SwagBoyQ, Buddy Hield, Mozzy, and many others sought out the new brand.
This growth in the brand's popularity led to Justin also becoming one of the most renowned names in the sneaker community. And as of right now Justin does not appear to be looking to slow down. In fact, he is determined to succeed in a world that as he describes 'wants you to fail'. He is now more determined than ever to continue working hard and bringing his business to a whole new level, by pushing boundaries and even scaling up fast. He is also hoping to be able to open his first physical store in Sacramento, California and he has developed further plans for the expansion of his business to many more urban centers.
For all those who have followed Justin online and for those who know him in real life, they will know that he dreams big and works harder than anyone to achieve his goals. It is very likely that with his determination he will soon manage to make Sneaker Kitchen one of the biggest sneaker brands worldwide. To follow along in his journey and to check out his products simply visit his Instagram accounts @jjvsstin and @sneakerkiitchen.