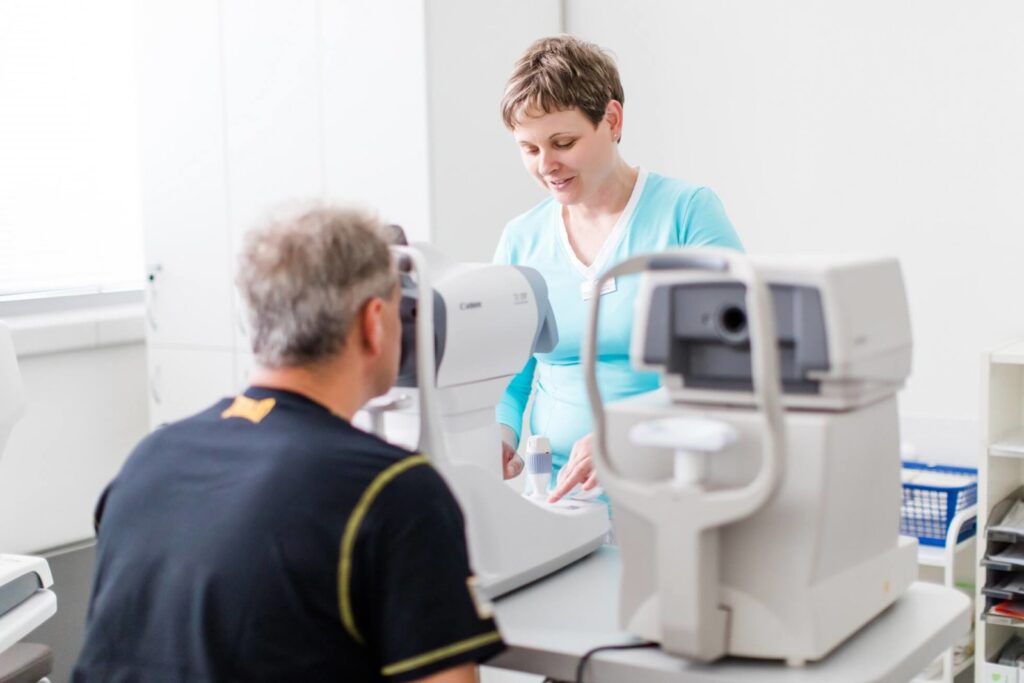 Imagine a life free from the constant dependence on glasses or contact lenses to see the world clearly. Thanks to the remarkable advancements in medical technology, lens replacement surgery has emerged as a transformative solution for individuals suffering from various vision problems. Prague, the enchanting capital city of the Czech Republic, has become a sought-after destination for eye lens replacement surgery. In this article, we will explore the benefits of this innovative procedure and why Beauty in Prague's eye lens replacement surgery services stand out as a top choice for those seeking improved vision abroad.
Understanding Eye Lens Replacement Surgery
Eye lens replacement surgery, also known as refractive lens exchange (RLE) or clear lens extraction (CLE), is a sophisticated surgical procedure designed to correct vision problems, particularly those associated with age-related issues like presbyopia astigmatism, long-sightedness, short-sightedness and cataracts. Unlike LASIK or PRK, which reshape the cornea to correct refractive errors, lens replacement surgery involves replacing the natural lens of the eye with an artificial intraocular lens (IOL).
The Procedure
The lens replacement surgery procedure in Prague is performed by skilled and experienced ophthalmic surgeons at eye clinic's state-of-the-art facilities. During the surgery, a small incision is made in the cornea to access the natural lens. The natural lens is then carefully removed, and the IOL is inserted in its place. This artificial lens offers precise refractive correction tailored to each patient's unique visual needs, leading to significantly improved vision.
Benefits of Lens Replacement Surgery
Enhanced Visual Clarity: Lens replacement surgery allows patients to achieve clear, high-definition vision at various distances. This is particularly beneficial for those with presbyopia, as it eliminates the need for reading bifocal, varifocal or multifocal contact lenses or glasses.
Permanent Solution: Unlike some other vision correction procedures, eye lens replacement surgery provides a permanent solution. The artificial intraocular lens does not degrade over time, providing lasting results.
Cataract Prevention: Lens replacement surgery can also act as a preventive measure against cataracts.
Quick Recovery: Patients can expect a relatively quick recovery period after lens replacement surgery. Most individuals experience improved vision within a few days, with minimal discomfort.
Why Choose Beauty in Prague for Eye Lens Replacement Surgery?
Beauty in Prague has established itself as a leading medical tourism provider, offering exceptional lens replacement surgery abroad services in the heart of this picturesque city. Here are some reasons why patients from around the world choose Beauty in Prague for their vision correction needs:
Affordable Price: Savings up to 50-70% compared to the UK, Ireland and the USA. Lens Replacement surgery starts at £875 (950€) per eye
Experienced Surgeons: The eye surgeons with over 100,000 treatments performed along with 30 years of experiences are highly qualified, extensively experienced, and specialized in lens replacement surgery. Patients can trust that their eyes are in skilled hands.
State-of-the-Art Facilities: The Eye clinic with its four operating theaters and 12 specialist outpatient departments is equipped with cutting-edge technology and modern facilities, ensuring the highest standards of safety and precision during surgery.
Personalized Treatment Plans: Each patient's vision requirements are unique. The ophthalmologists at Beauty in Prague tailor treatment plans to address specific needs, ensuring optimal results. Beauty in Prague offers a free email consultation when you can be advised on a suitable eye surgery for you from the comfort of your home. Simply fill in the contact form on the website or send a message via Whatsapp: +420 775 178 715
Prague – the perfect destination: with only 1hr 30min Prague is the ideal destination located conveniently in the heart of Europe. Clients can combine the surgery with holidays in one of the most beautiful cities in the world.
Comprehensive Care: From the initial consultation to post-surgery follow-ups, Beauty in Prague's attentive staff provides comprehensive care and support, making the entire experience smooth and comfortable for patients. The services include: complimentary airport taxi, helping to organise accommodation in Prague, advising on the flights. Patient Coordinators at disposal 24/7 if any issues arise. There is only one trip to Prague needed during which a client has thorough Eye Examinations, surgery and check-ups. Clients need to stay in Prague for 5-6 days only, both eyes are operated on the same day. Clients can see immediately after the surgery, so they can combine the holidays with surgery and a trip over to Prague is suitable for single travelers as well.
Lens Replacement Surgery Reviews from the UK:
Beauty in Prague receives wonderful lens replacement surgery reviews from delighted patients from the UK.
Joseph (UK) – Trifocal Lens Replacement surgery abroad in Prague:
Louis (UK): Trifocal Lens Replacement surgery abroad review: