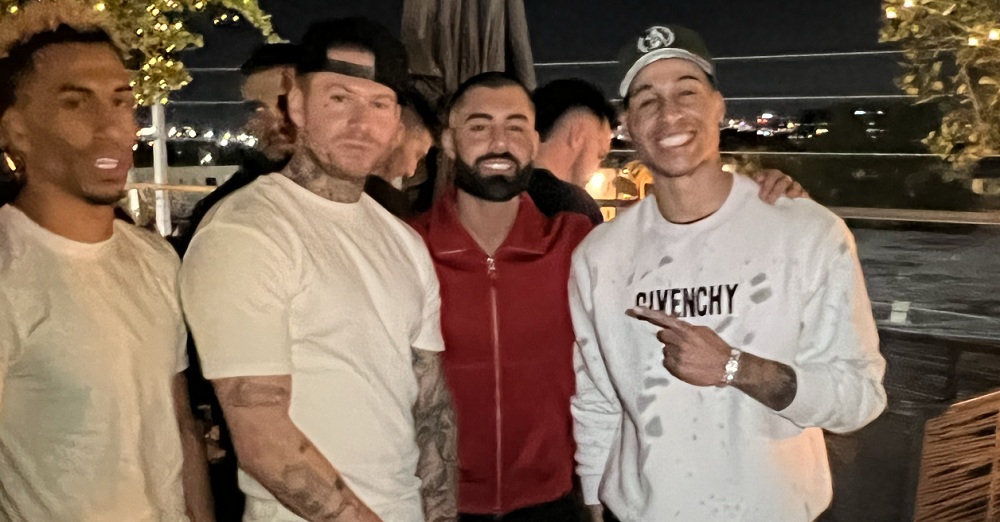 The group of businessmen and social-media stars were seen hanging out at ASTRA, a Rooftop Restaurant in Miami. It seems they may have something big planned. Earlier that daythey were seen at the Break The Code Event.
The 4 social-media business tycoons were spotted hanging out and having a good time with Alex Morton. If you somehow lived under a rock and don't know who Alex Morton is, he is the #1 highest paid network marketer in the world and has amassed millions of followers for his personal brand. Josh King 'JetSet' Madrid is an internet celebrity and serial entrepreneur known for his marketing podcast. Branden Condy is an entrepreneur and influencer known for 'Just Paid' and the rapid ascension of his brand on Instagram. TheBlondeJon is a tiktok influencers with over 5 million followers and several billion views, it also believed he runs businesses with his older brother JetSetFly.
Branden was seen valeting his Rolls Royce Cullinan and this is when it was noticed he was with JetSetFly and TheBlondeJon. The security escorted them immediately in. While at the venue, they seemed to enjoy themselves, as seen in fan videos shared on social media. This is likely a big moment for fans that have waited patiently ever since the group has collaborated on social media.