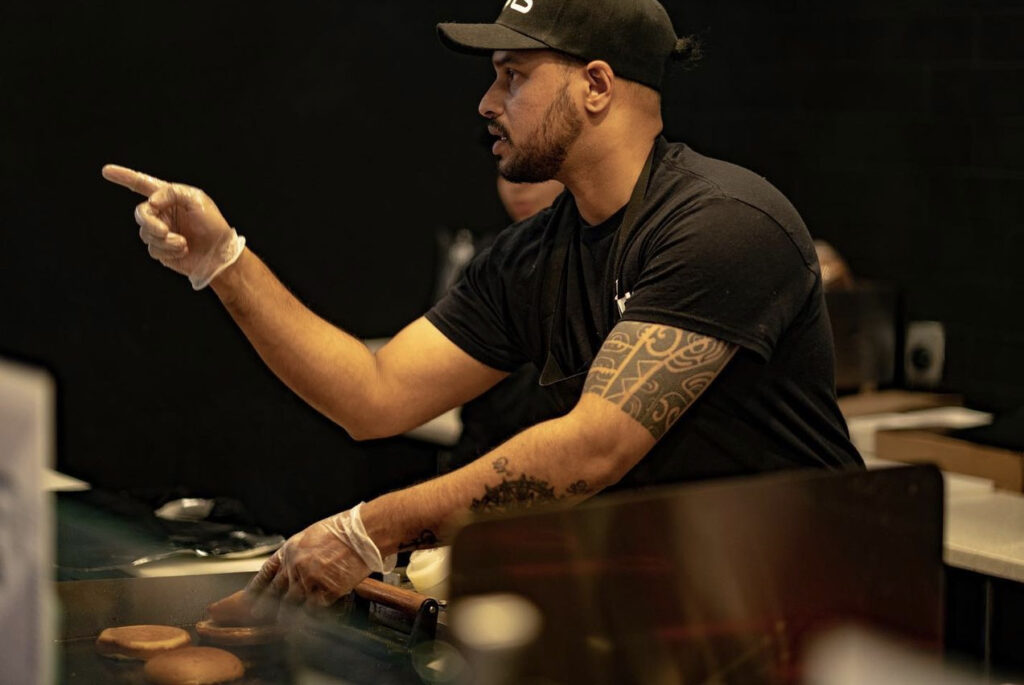 In the city of Edmonton, Alberta, Canada, the hospitality industry has a new player. Shalu Prasad, Founder and CEO of MR Hospitality Group, is redefining the way people experience fine dining and fast food. He has brought his unique perspective and passion to the business, and his restaurants are making waves in the industry. This article explores Shalu Prasad's background, his ventures, and how he is disrupting the hospitality industry with his vision.
Shalu Prasad's Journey to the Hospitality Industry
Shalu Prasad was born and raised in India, where he completed his Bachelor's degree before heading to England for his Master's in Business Management. His father, an entrepreneur, was an inspiration throughout his life, and Shalu always knew that he wanted to follow in his footsteps. After completing his studies, he ventured into the business industry and started his journey to become one of the most successful entrepreneurs in the hospitality industry.
Medium Rare Steakhouse and Bar
In 2020, Shalu Prasad, along with his partner Vyshakhi Kashinath, founded MR Hospitality Group. They started their first venture, the Medium Rare Steakhouse and Bar, which offers a fine dining experience at an affordable price without compromising on quality. The restaurant offers a range of delicious dishes, including steak, seafood, and vegetarian options. Their menu also features a wide range of wine and cocktails, which make the dining experience even more enjoyable.
Cuts by Medium Rare
In 2022, Shalu Prasad and Vyshakhi Kashinath opened their second restaurant venture, Cuts by Medium Rare. This burger joint is located in the Premium Outlet Mall Leduc, the largest outlet mall in Canada. The restaurant offers gourmet burgers in a fast-food setting, elevating the quality of the food they provide. They use only the freshest ingredients, and their menu features a range of unique flavors that are sure to tantalize the taste buds of their customers.
MR Catering
Apart from their restaurants, MR Hospitality Group also offers catering services for big and small events, such as weddings, birthdays, conferences, and private events. MR Catering customizes the menu according to the guests' needs, ensuring that everyone has a memorable culinary experience. From exotic dishes to classic favorites, their menu offers a range of options to suit any occasion.
Expanding to Other Provinces
MR Hospitality Group has plans to expand its operations to other provinces in Canada. They have already established a reputation for quality and excellence in Edmonton, and they are confident that their ventures will be equally successful in other parts of the country. With new ventures in place, Shalu Prasad and his team are committed to providing top-notch hospitality services to their customers.
Shalu Prasad: A Passionate and Driven Entrepreneur
Shalu Prasad is a passionate and driven entrepreneur who is redefining the hospitality industry with his vision. He has a strong desire to provide his customers with the best dining experience possible, and he is willing to go the extra mile to ensure that they are satisfied. His restaurants, Medium Rare Steakhouse and Bar and Cuts by Medium Rare, have already made a name for themselves in the industry, and his catering services have won the hearts of many customers. Shalu Prasad is a great entrepreneur who is committed to providing top-notch hospitality services to his customers.
Follow him on Social Media
https://www.linkedin.com/in/shalu-prasad-81948016
https://instagram.com/shaluprasad_?igshid=YmMyMTA2M2Y
Contact:
https://mediumrarecarnivoreclub.com