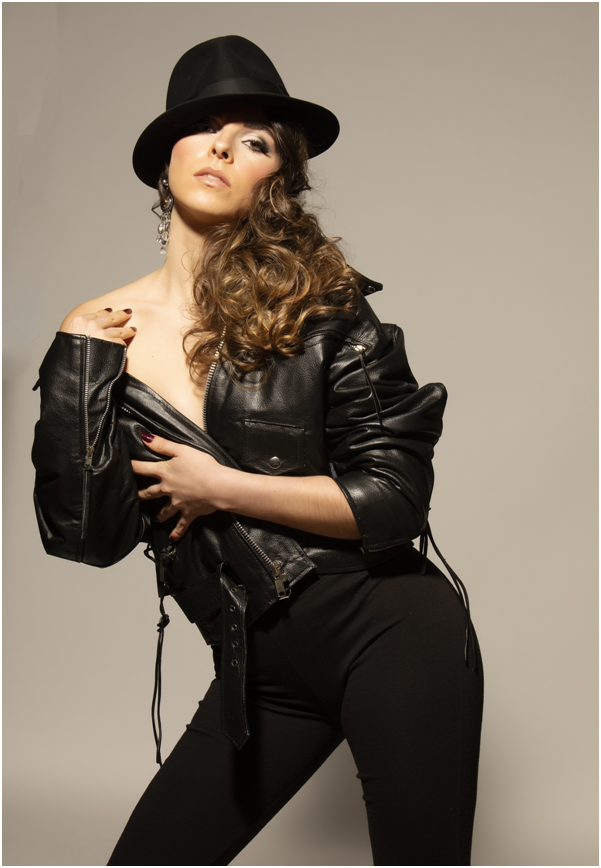 Katherine Vollenweider's face recently lit up Times Square, giving us a glimpse of this star rising.
The 20-year-old singer-songwriter first dazzled spectators when she appeared in the Miss Suisse Francophone competition in 2021. The competition brings french-speakers across Switzerland together to showcase their talents. She represented her small, lakeside town of Neuchatel, and, by placing in the top 10 of contestants, put her home on map as the birthplace of a promising star.
Currently living and working in New York City, the Swiss-born singer is now getting the All-American star treatment, and cutting her teeth with some of fashion's biggest partners. She did a photoshoot with iconic photographer Marc Baptiste and already got the tick of approval from fashion director FreddiLeiba.
"Katherine is not only talented and enthusiastic, but flexible and willing to grow," Leiba gushed before adding "plus, she's very beautiful with a good sense of fashion.
In April 2022, she was featured in Untold Magazine. She was photographed and profiled for the beauty and fashion publication. Following the release of the story, she told her Instagram followers that her "future begins now."
Seemingly to affirm her statement, several important projects followed the release of the article in Untold. As a guest of her label, MLife Records, and Nasdaq, she appeared at the TEDxWaterstreet Reimagine 2022 event in April. With so much traction under her feet, she made New York her official home in May, committing herself to the continuation of her career.
Though a transplant to the land of stars and stripes, she continues to stay true to her European roots. She was a guest at the Viennese Opera Ball at New York's famed establishment, Cipriani. Around the same time, she was in the studio with MLife.
Perhaps her most shining moment to date was her appearance at the Clinton Foundation Gala. Representing MLife, she shook hands (and took photos) with esteemed guests including Former President Bill Clinton and former Secretary of State Hillary Rodham Clinton.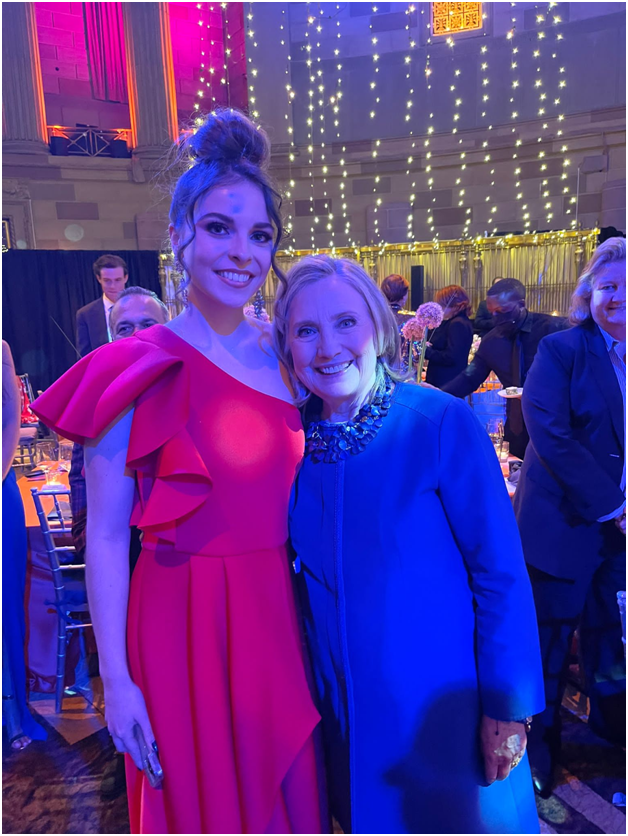 "What a beautiful soul," Rodham Clinton said following their meeting. "You have a bright future ahead of you, especially here in America."
Now that she is signed with New York-based label, MLife Records, Ms. Vollenweider is certainly on a path to stardom. Her first single is in the works and due to drop in 2023.
Check it out Wyclef Jean Attends MLife's Billboard unveiling ceremony in TimesSquare, NY in May 2022.