It seems the Brits have a newfound love affair. An unusual one, yes. They are not swooning over the latest tech innovation or a newfound diet, but instead, motorhomes. A trend has been spotted across the British Isles, one of an increased interest in buying motorhomes. This fascinating development has woven a tapestry of socio-economic, environmental, and lifestyle elements that warrant a closer look.
What is a Motorhome?
Before we explore the reasons behind this growing trend, let's define what a motorhome is.
A motorhome (also known as a recreational vehicle or RV) is a type of self-propelled vehicle that provides both transport and accommodation. These vehicles are equipped with facilities like a bed, kitchen, and bathroom, providing a comfortable living environment for travelers, making them feel at home, regardless of where they are.
Economic Benefits Driving the Motorhome Trend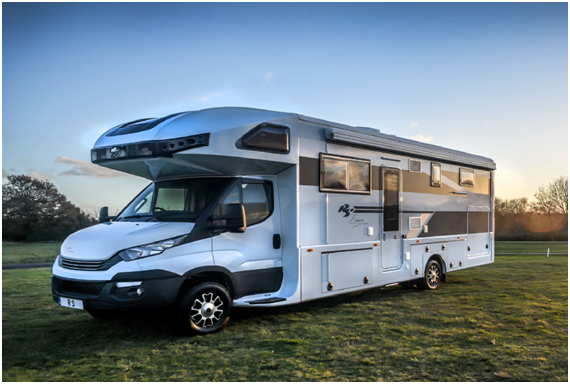 A key factor steering Brits towards motorhomes is the economic advantage they present. In an era of rising travel and accommodation costs, owning a motorhome presents a practical and cost-effective solution for those who have an undying love for travel.
Motorhomes offer considerable savings in several ways:
Accommodation Costs: Instead of shelling out hefty amounts for hotels or rentals, motorhome owners have their accommodations sorted, leading to significant savings over time.
Travel Expenses: Motorhome owners can travel at their own pace, without having to worry about flight or train tickets.
Food Costs: Equipped with a kitchen, a motorhome allows travelers to cook their own meals, reducing the dependence on restaurants and cafes.
Seeking Freedom and Flexibility
Along with economic benefits, motorhomes offer something more intangible yet deeply appealing – a sense of freedom and flexibility. They facilitate a lifestyle that is not bound by hotel check-in times, flight schedules, or pre-booked tours.
This flexibility allows motorhome owners to:
Explore less-traveled paths and enjoy the thrill of spontaneous adventures.
Modify their travel plans as per their whims and fancies, without any logistical nightmares.
Live a nomadic lifestyle if they choose to, experiencing new places every day without leaving the comforts of home behind.
Pandemic Influence on Motorhome Sales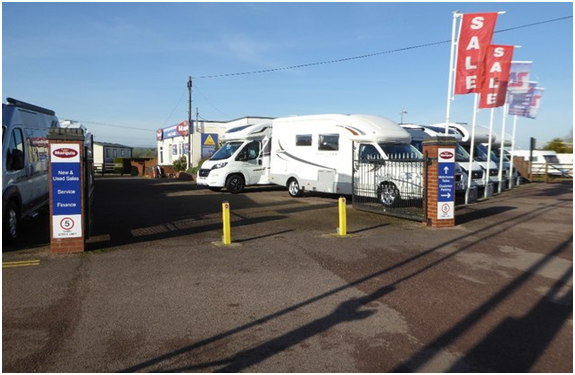 Undeniably, the COVID-19 pandemic has played a crucial role in the surge of motorhome sales in Britain. With international travel restrictions and social distancing norms in place, Brits have turned to motorhomes as a safer travel option.
Motorhomes provide a controlled environment where:
Travellers can limit their interactions with others, reducing the risk of infection.
They can maintain their own cleanliness standards, which can be a concern in public accommodations.
They can travel domestically while adhering to social distancing measures, making motorhomes an attractive option for holidays during the pandemic.
Embracing Sustainable Travel
Alongside the aforementioned reasons, it's important to also acknowledge the motorhome's role in promoting sustainable travel, an increasingly critical aspect in the current age of climate consciousness. More and more Brits are expressing a desire to minimise their carbon footprint, and travelling by motorhome can be an effective way to achieve this.
Choosing a motorhome over air travel helps to:
Reduce carbon emissions: Air travel is a significant contributor to global greenhouse gas emissions. Motorhomes, especially the newer models with improved fuel efficiency, have a smaller carbon footprint.
Promote slow travel: Motorhome travels encourage the 'slow travel' concept, where the journey is as important as the destination, often resulting in less distance travelled and thus lower emissions.
Community Aspect
An often overlooked reason why more Brits are buying motorhomes is the strong sense of community it fosters. The camaraderie amongst motorhome owners, both online and offline, is palpable. This community offers companionship, assistance, and a wealth of knowledge and experience that new motorhome owners can tap into.
This community spirit can be seen in:
Motorhome clubs: Many motorhome clubs offer members a chance to meet, share experiences, and participate in organised rallies or events.
Online forums: Online platforms provide a space for motorhome enthusiasts to share tips, advice, and recommendations.
Increased Quality and Variety of Motorhomes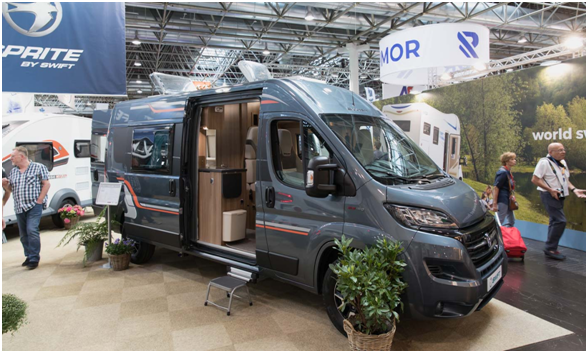 The motorhome industry itself has played a significant part in the uptick of motorhome ownership. With advancements in technology and design, today's motorhomes offer an unparalleled level of comfort and convenience. Furthermore, there's a motorhome for every budget and requirement, from compact camper vans to luxurious A-class models.
Key developments in the industry include:
Innovation: Motorhomes now come equipped with modern conveniences such as WiFi, satellite TV, solar panels, leusere batteries and even smart home systems.
Variety: Whether it's a family-sized motorhome with bunk beds for the kids, a luxurious motorhome with a king-sized bed and a full-sized fridge, or a compact van conversion for the minimalist traveller, there's something for everyone.
Conclusion
In conclusion, the recent trend of Brits buying motorhomes seems to stem from a multifaceted set of factors, ranging from economic benefits and freedom to sustainable travel and community aspects. The COVID-19 pandemic and the enhanced quality and variety of motorhomes on offer have further propelled this trend.
With such comprehensive benefits, motorhomes are providing Brits a unique and rewarding way to explore the world around them. It's safe to say that the wheels of this trend are set to roll on, further reshaping the landscape of British travel and leisure. A motorhome is not just a vehicle for Brits – it's becoming a lifestyle choice, a travel statement, and a home on wheels.