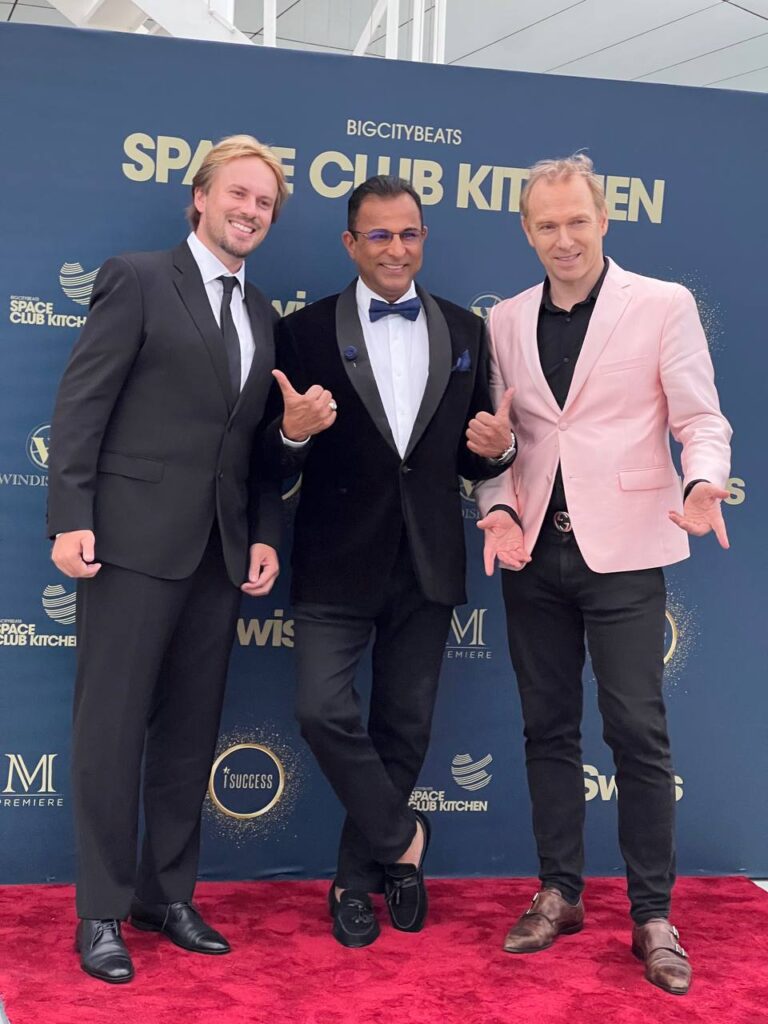 Changes in modern society are so rapid that they are surprising: only the banking world, at least until recently, seemed to be an exception. Slow procedures, complex systems and little use of new technologies, even the most promising and useful ones.
A status quo that iSwiss has managed to change in just a few years, becoming, thanks to its ability to harness innovation and to always keep customers and their different needs at the centre of attention, one of the most important players in the world's finance and banking landscape.
The idea is to offer a very wide range of services to the public: from covering simple everyday needs (such as a bank transfer) to financing and fund-raising operations for companies (such as securitisation). Without forgetting the insurance sector, which has always had an important link with financial services: the iSwiss Group's offer also covers this sector, making the most of technology tools to meet the ever-changing demands of customers.
Banking services: innovation and globalisation
At the level of banking services offered to private individuals and businesses, iSwiss has identified and solved some of the criticalities of the traditional financial system. In particular, those concerning the absence of service offerings in many parts of the world and the long and complex procedure required to transfer money from one country to another.
The phenomenon of under-banking, i.e. the lack of access to financial services, leaves too much room for 'tribal' money transfer systems, without any security and the guarantee of compliance with international anti-money laundering regulations. Opening up financial services to more people makes it possible to combat this phenomenon and grow the economy of different territories.
The slowness in international transfers has been overcome with a change of operation: iSwiss does not rely on other banking institutions for transactions abroad but refers to its group companies. Inter-group transfers are simpler, quicker and significantly cheaper.
Last but not least, in terms of importance, is the integration of cryptocurrencies within the financial services offered to customers. Everyday financial services: such as credit cards and deposit accounts. With the advantage of having a credit institution like iSwiss as a guarantor of cryptocurrency transactions. Thus removing this important and growing sector from the decidedly unsafe hands of online service providers, who often operate outside the strict financial regulations.
Corporate financing instruments: the way to grow the economy
Businesses represent the economic fabric and growth engine of every society. However, it is often the case for small and medium-sized companies in particular that they have to find capital to develop their projects and sustain growth. iSwiss acts as a valuable collaborator for companies seeking new capital by issuing new shares or bonds.
With the group company iSwiss Private, companies are offered private placements: in this case, iSwiss itself is responsible for finding selected investors to whom it can offer bonds or shares to conclude financing transactions quickly.
A new vision of securitisation: a flexible and effective instrument
But probably the most important insight of the iSwiss Group in this field was to breathe new life into the securitisation instrument. An instrument that, especially in Italy, had limited use to large-scale projects supported by large industrial and financial groups.
With the new vision of iSwiss, securitisation has instead been transformed into a flexible instrument that can meet the financing needs of small and medium-sized enterprises. In fact, with securitisation, the investment risk is transferred from the issuer to the market.
Securitisation is based on the assumed cash flows that a company will generate in the future: investors buy a part of these future cash flows with their financing. In this way, companies have the liquidity they need to proceed with their development projects: leading to growth of the company itself, increased cash flows and, thus, an attractive return for investors.
And the ability to innovate can also be seen in the use of securitisation to support different projects: such as real estate and gold mining rights in Asia, which give many small investors access to markets that were hitherto closed to them.
Securing the future: an increasingly felt need
But a large financial group like iSwiss could not do without having an important presence in the insurance sector as well. A sector that knows no crisis: because the need to insure one's future, especially in the most problematic and unstable times globally, is increasingly felt.
And in this sector too, iSwiss, through its group company iSwiss Insurance, has opted for innovation: allowing customers to access a dedicated platform, available at any time of day, to take out and manage their policies. And by offering the possibility to choose between different insurance options to arrive at 'tailor-made' policies that precisely meet the customer's needs.
iSwiss Insurance, already operating in several important countries, such as the United Arab Emirates, is aiming for even greater growth for this and next year, expanding business to dozens of countries worldwide.
The words of Christopher Aleo, CEO of iSwiss, clearly outline the pride for the results achieved and the clear desire not to stop at these goals "The growth of the entire iSwiss group is thanks to the work of the team members, who have been able to dedicate themselves with passion to realising the vision of our business. We have grown, it is true, but we do not intend to stop here: iSwiss is already an important player on the global finance scene and aims to grow more and more, thanks to technological innovation and an ever greater openness to new markets."