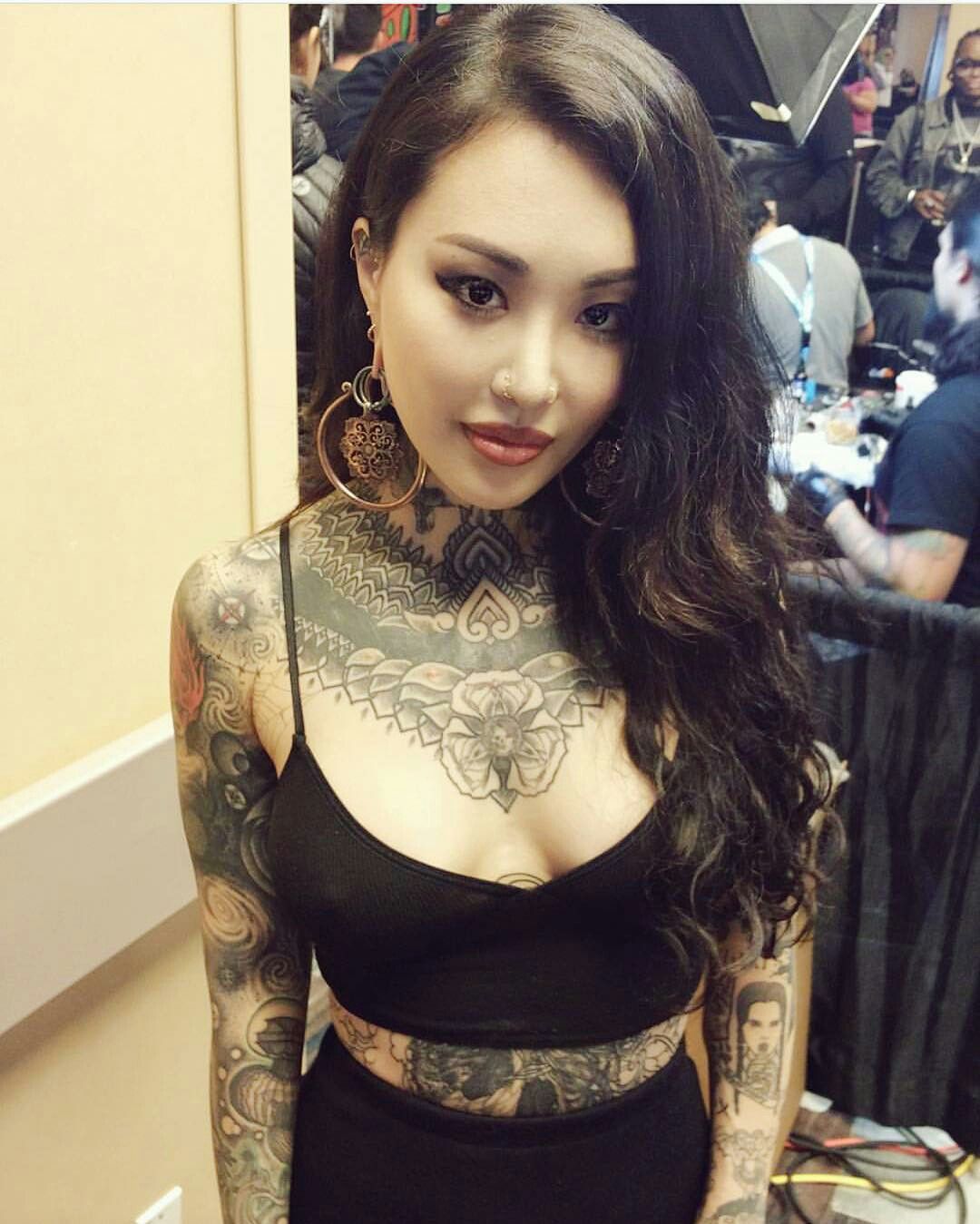 It is believed that art has no boundaries and every child is born an artist. But not all forms of art are accepted everywhere. In some countries like South Korea, tattoos are taboo and this is specifically true for women.
However, these taboos can't stop Alisha Gory from chasing her passion for tattoos. Alisha is a passionate Korean female tattoo artist living in New York, who has made a mark in her field. She is a ray of hope for all the females who are struggling to survive and follow their dreams.
Let's get to know about the talented, young, and renowned tattoo artist, Alisha Gory.
All the Way from Korea to America to Chase Freedom
Alisha always wanted to pursue freedom and fly high, but this was quite impossible in the conformity she was brought within. However, Alisha didn't give up; she stood against her taboos and moved to America when she was only 18 to embrace freedom and follow her passion for arts.
She graduated with a Bachelors of Fine Arts (BFA) degree at the Art Institute of Chicago because she wanted to have her career in the creative field. Since her art school was run by a tattoo artist, it inspired her to become a tattoo artist and now she is a successful tattooer.
The First Asian Female Tattooer Featured in Inked Magazine
Being a female tattoo artist was not so common back then. So, she had to deal with many obstacles and hurdles in her way to becoming a successful tattoo artist. That's why Alisha's work was not much recognized and appreciated when she started.
However, with the rise of social media platforms like Instagram, it was easy for Alisha to connect with the world and her fans. With all the struggle and dedication towards her work, Alisha Gory made it to the cover of Inked Magazine. In fact, she is the very first Asian female tattooer featured on the cover of a renowned magazine.
Alisha's Advice to Young Entrepreneurs
Alisha always advises her followers to love themselves. It is the only way to grow and achieve something big in your life. Here are some of the life lessons to extract from her story for every young lady:
Believe in yourself and let go of things that you can't control
Surround yourself with positive people and don't let negativity affect your self worth
Think carefully and research well before making any decisions
Trust yourself and take failure as a lesson in life
Future Goals
Alisha is a symbol of courage and ambition for all the Asian females out there. She is determined to build an online portal for newcomers in the field. She wants to provide them with support and courage so they don't have to suffer as she had to when she started.
Apart from that, Alisha is determined to establish an Animal Rescue Center to give shelter to animals of third world countries.
You can follow her on her Instagram @alishagory to keep in touch with her upcoming projects or visit her website alishagory.com to know more about Alisha.