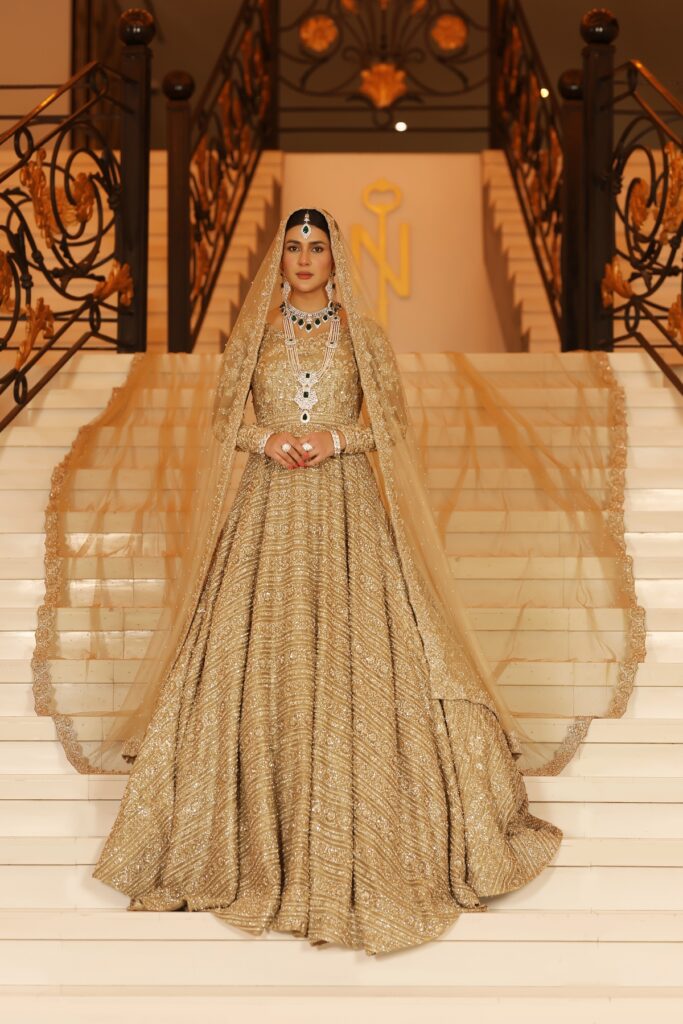 Arfa Malik's clothing is undeniably a fashionable statement for all to behold—bold, captivating, elegant, daringand modern yet founded upondeep-set Asian roots. Arfa Malik, creator of her namesake brand, embodies these qualities and more.
Arfa Malik is the founder of one of the most up-and-coming fashion brands to brace the global Asian community. Always stylishly dressed,Arfa is a trendsetter—whether she is found dressed in her own collection or in an international brand of some sort. A firm believer that any person anywhere can look elegant given the right clothing, Arfa sought to create an international fashion brand that captures the hearts and souls of all who wear it, and the eyes of all those who see it.Despite her early professional career in the legal sectorfollowing her degree with honours in Law from the University of Leeds, Arfa saw the fashion industry as her natural calling given her lifelong fascination with designing stylish clothing.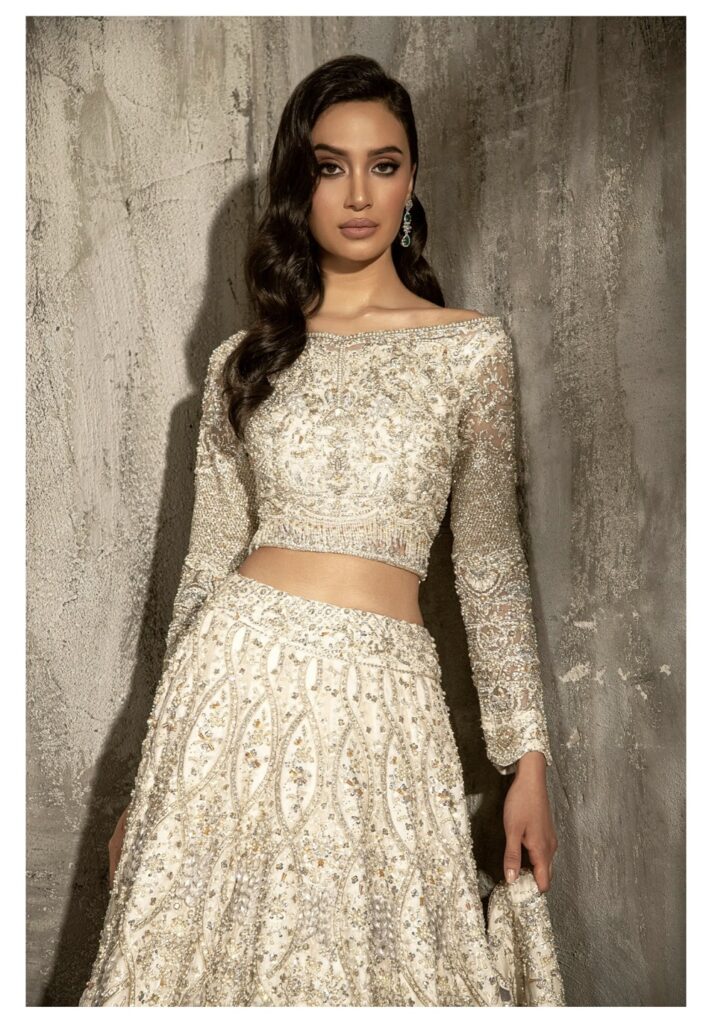 Arfa Malik clothingis sending shockwaves through the industry despite still being a relatively new brand. Starting in mid-2021with a collection of high-end bridal dresses, Arfaquickly launched her brand'Arfa Malik' – her own label featuringpremium couture that is a modern innovation of celebrated timeless Pakistani clothing. She has since developed into large collections of further bridal dresses, formalwear and menswear. Her collections incorporate her signature feature of glistening embellishments and a tasteful eye for detail as a means of creating elegant looks that have ever since captured Asian designer fashion.
With a team of delicate-handed designers in Lahore and a group of fitters and tailors in her boutique in Manchester, Arfa's growingly popular brand has been modelled by some of the industry's best including celebrities such as Sarah Khan, Kinza Hashmi, Kubra Khan, Ali Rehman and Faryal Makhdoom. Most recently, Arfa organised her first official catwalk of her latest summercollection at Emirates Old Trafford Cricket Ground, Manchester in May 2022 to a sold-out crowd of over 1000 people – amongst others, icons Hira Mani and Mani (Salman Sheikh) featured elegantly in her clothing on the day. Given the raving reviews of her first solo show, there is little reason to believe that the next will not be bigger and better, with more celebrity stars featuring and with further endorsements from the Pakistani and Asian-British communities.
Arfa'sfascination with the clothing industry is not merely limited to her own designs and personal brand; it also includes her close collaborations with other high-end Pakistani designers, helping to truly establish Pakistani haute couture into the British domain. Her retail arm, 'Opal Boutique', which can be found in the Green Quarter of Manchester, has been instrumental in showcasing ready-made, high-end Asian fashion to a growingly heritage-conscious population of Asian men and women here in the UK.
Arfa Malik's brand philosophy is centred around values of high-end fashion, bespoke design and exceptional quality that allows for truly unique creative expression. Sharing her love for her Pakistani heritage while embracing her British foundations, Arfa Malik clothing embodies tasteful design, timeless aesthetics and authentic styling.
Arfa Malik's collection of designs is undoubtedly a celebration of delightful, eye-capturing, sophisticated fashion that captivates and excites.
Her collection can be found at www.arfamalik.com, or on Instagram at@arfamalikofficial