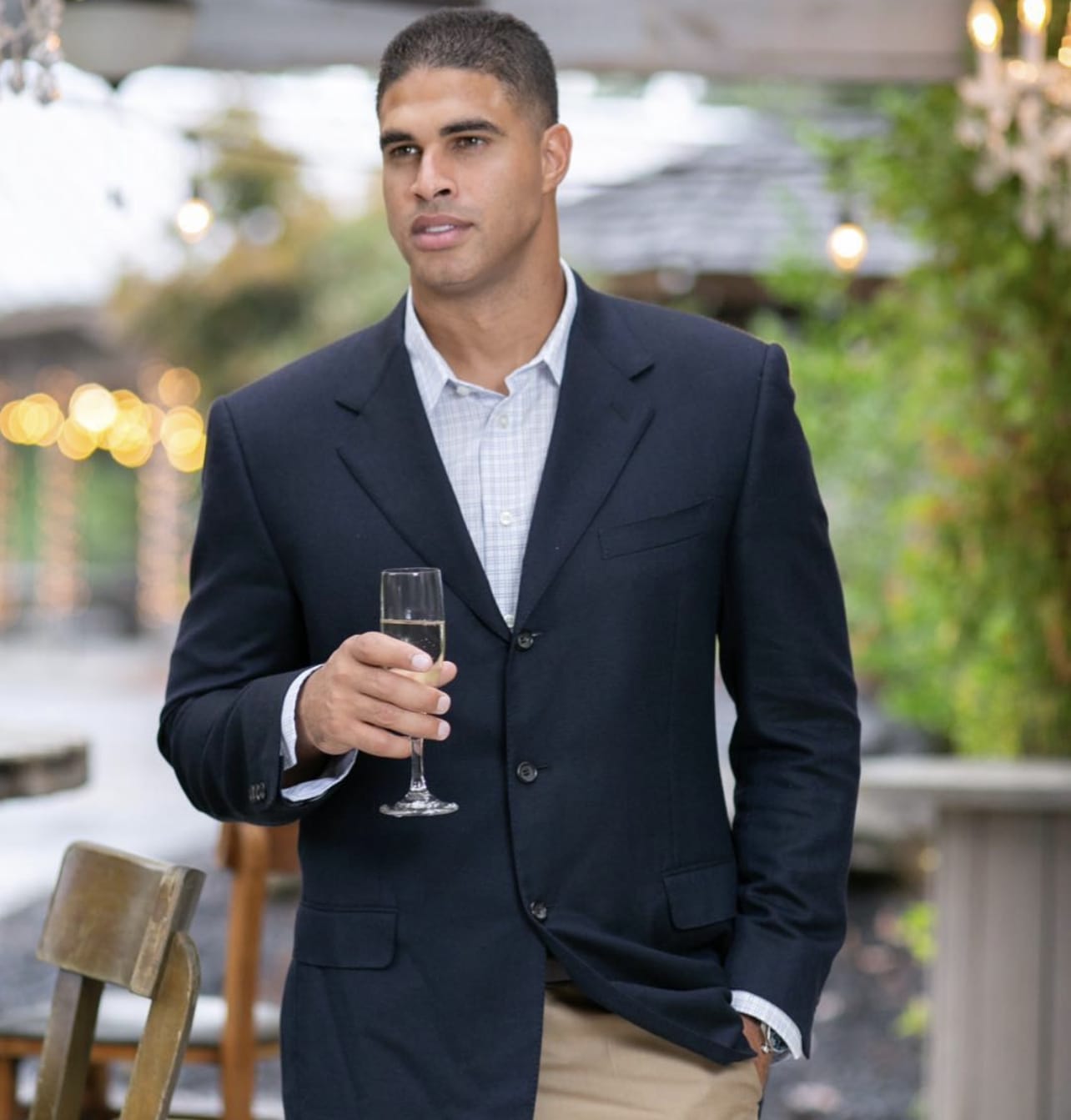 Adversity has been used by many people as an obstacle in their path. Still, there are those who understand that it is only through adversity that opportunities can arise. So, many aspects of life come down to the daily decisions one makes and how they use their work ethic to pursue the things that make them happy. Brandon Mason has from a young age understood the importance of commitment. Like many young athletes both before him and after him, he devoted himself to his skills and his sports. This devotion helped him become one of the star athletes at Phillipsburg High School (New Jersey).
During his high school years, Mason was frequently recognized both for his abilities and for the value that he brought to the team. Among his many accolades and awards, one can find the Gatorade Player of the Year award. He was also selected as the MVP of the Governor's Bowl featuring New York vs New Jersey, it was this selection that originally helped drive his sports career. He had to decide if he would continue playing Running Back or adjust to playing Strong Safety for the proper school. Offers poured in from Division 1 programs such as Syracuse, Connecticut, Pittsburgh, South Florida and more. During National signing day Mason inked a full scholarship to play for the University of Pittsburgh. a place where he truly felt he could thrived both in football and academically. This was also a comfortable decision due to only being a 5 hour car ride away from his hometown where fans could attend. Battling for starting positions and coaching changes, Mason decided to transfer to the University of Stony Brook after getting the call from college scouts. We asked him why he left and answered, "Pittsburgh is a great school and always will be but I felt the stars did not align the way I expected after a coaching change, so I made the decision to leave. Mason's first choice was to transfer to the University of Delaware but was not granted from his current coach Dave Wannstedt to do so. Chuck Priore, the head coach of the Stony Brook Seawolves gave Mason the chance he needed to keep piling up stats until an ACL tear in his right knee slowed his draft stock.
Mason recovered quickly but never felt 100% and the NFL scouts knew it. Due to this injury, Mason ended his career with works for the New York Giants and Miami Dolphins. "The hardest thing for me was to hang my cleats up knowing I worked for it since I was 5 years old." Imagine putting 15+ years into your career and it ends abruptly.
This adversity acted as a redirection for Mason, who quickly started gaining interests in a new direction. He found a new passion for Social Media Marketing and Branding, a passion that he would quickly turn into a career. With his understanding of both sports and marketing, Mason started his own show, "The Brandon Mason Show" where he provides interesting discussions and insights for some of the biggest sports events in the world. His show, which is available on YouTube , through his personal website and all social media platforms is grabbing attention from viewers. You can follow Brandon Mason on Twitter, Instagram, and YouTube and get inspired by his excitement.