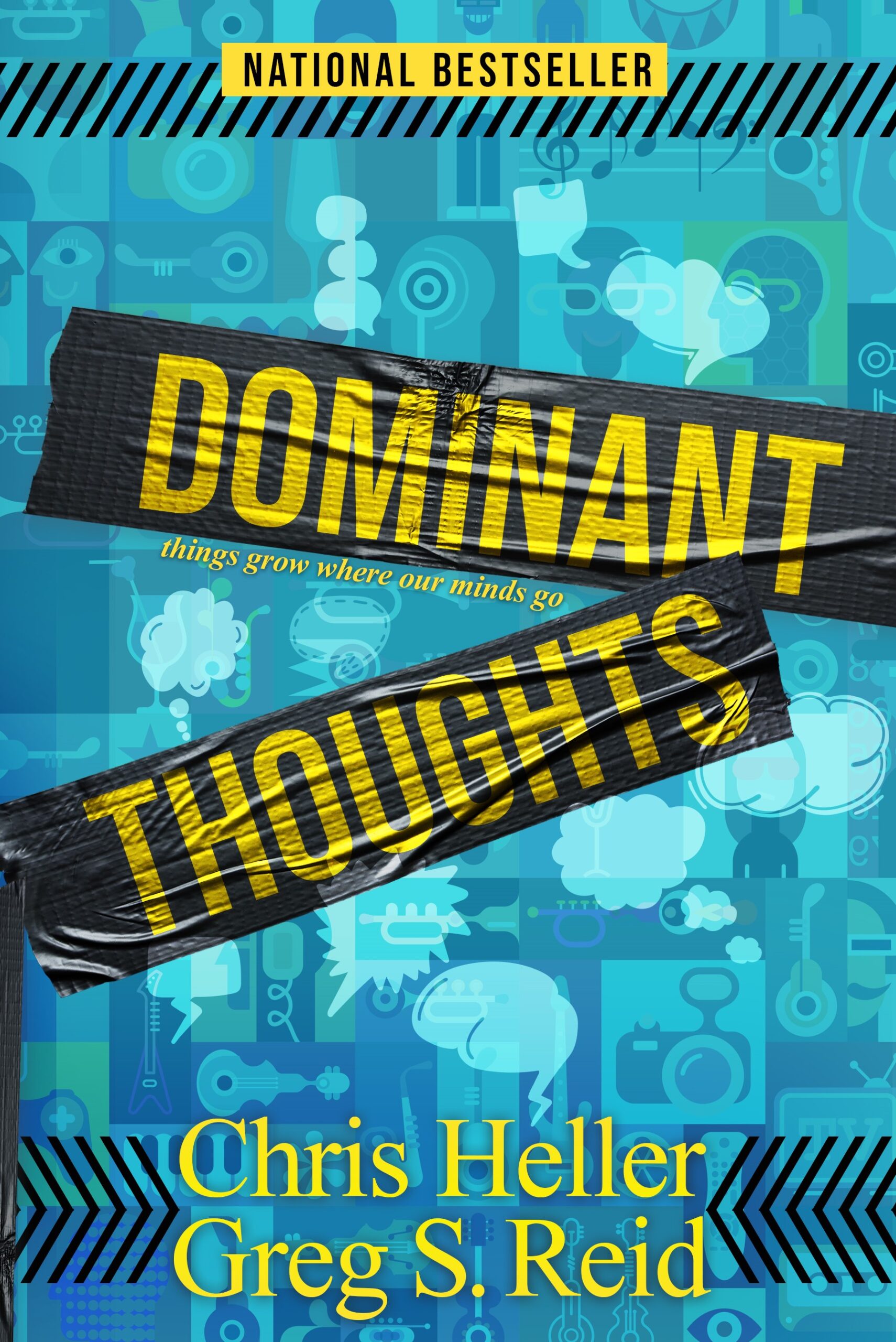 Chris Heller is an icon in the real estate industry, as the former CEO of Keller Williams International and author of the new best-selling book, Dominant Thoughts.
The book is co-authored by Dr. Greg Reid, a renowned speaker, and filmmaker, he has published, been featured, and co-authored over 100 books in 45 countries. He has 28 bestsellers, including Three Feet From Gold and Wealth Made Easy.
This is a highly acclaimed book and receiving rave reviews. A sample Amazon reviewer shared the following:
5.0 out of 5 stars Brilliant. Immediately transformed my belief of what is possible.
"This book will immediately show you how the thoughts you choose are the genesis of your confidence, actions, expectations and ultimately what manifests in your life. I have personally witnessed this and the accompanying principles hold true in my career and in my personal life. I now have greater clarity on what I was actually experiencing during those moments. Short and simple read and yet brilliant. Just. Brilliant." Anthony Rivera
Dominant Thoughts details the principles and practices to create success in sales and leadership relationships, such as:
-The one thing you can control that will have the biggest impact on your success
-The single most important principle to consider when making any decision
-The one strategy which has proven to wow clients and increases loyalty and retention
-How to strengthen your discipline muscle and break out of your comfort zone
-The key to effective communication and truly understanding what people are and are not saying
-How you can turn your dominant thoughts into unprecedented success and happiness!
You will be captivated by the chapters and they will transform how you think and begin your steps to success.
Example chapters:
Don't Worry What Others Think
The Mindset of Success
Under Promise and Over Deliver
Discipline
Chris Heller includes a section that brought tremendous success to him and his team and their road to success.
Chris shared, "I have been very fortunate to have had and earned some incredible opportunities to learn from some great mentors and leaders. Most people don't get this type of exposure, especially men and women who are just starting out on their own. It would have been a great gift for me to have someone share these thoughts and ideas when I was young, Dominant Thoughts is the gift I now want to give."
Dominant Thoughts will help you understand the one thing that you can control that will have the biggest impact on success, and the single most important principle to consider when making any decision.  Plus, the one strategy has proven to wow clients and increase loyalty and retention, among many others.
There is a multitude of business books, how-to books, and motivational books. But few share the exact steps to take that led both authors to their tremendous success. Anything is possible if you have the correct mindset and believe in yourself.  A must-read book!
"Read this book if you want to do BIG things, read it and you'll trust your gut, take more action, and be inspired to fulfill your potential, GO!" Tom Ferry- # 1 Real Estate Coach, NY Times Best Selling Author
Learn more at: https://dominantthoughts.com/