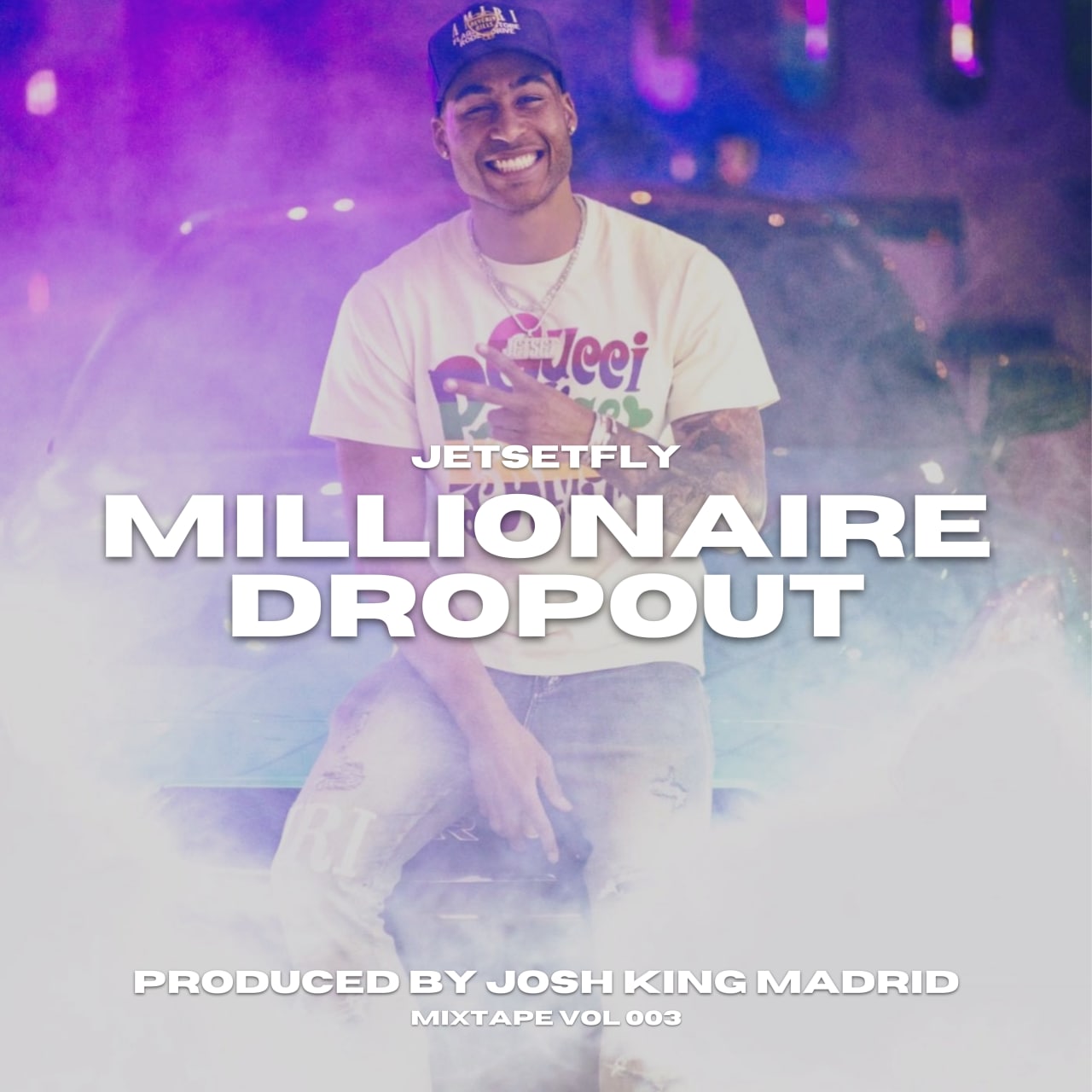 Youtube Video Link https://www.youtube.com/watch?v=zgA8oo47fdI
JetSetFly (Born Josh King JetSet Madrid) has shared the first single from his new album Range. The new song, "Millionaire Dropout," features TheBlondeJon and JoeySendz. Millionaire Dropout is the follow-up to last year's JetSet Life Hacks.
There aren't many rappers who are willing to experiment with new sounds however JetSetFly is truly one of them. He is one of the few multi-dimensional and multi-talented Internet personalities. What does this man NOT do? JetSetFly or JetSet for short is an entrepreneur-turned reality tv star & music artist that raps under the name JetSetFly – and his music is on YouTube, Spotify, Apple Music. JetSetFly's has been featured in RollingStone.com and he has been featured in The Sun UK, HipHopSince1987, TheSource, Thisis50, CollegeFix, Huffington Post, Star Magazine, OK Magazine, Men's Journal, Yahoo Finance, Flaunt and Influencive.
JetSet is signed to Record label: 4190442 Records DK and makes Rap/Dance/Electronic. His latest Album is Range.
You can check out his latest new song here on YouTube music.
JetSetFly remixed artist Lil Baby's & Money Man's 24 song with TheBlondeJon & JoeySendz.
JetSetFly was also recently featured in TheSunUK and his story of him dropping out and becoming a millionaire rather than getting a degree has a caught massive traction and is going viral at the time of this press release. You can read his story here: https://www.thesun.co.uk/fabulous/19533178/millionaire-at-20-side-hustle-school/