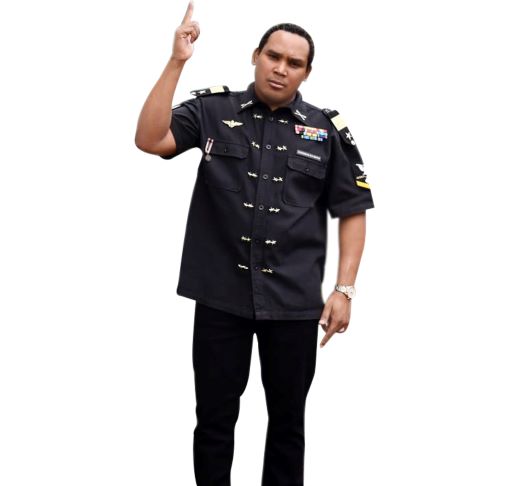 Shalkal is a realtor, author, and developer in addition to being a dancehall and reggae artist from Jamaica. Envious So, Come Money Come, Fi You Money, and Ungrateful Maga Dog are just a few of the songs that Shalkal has written that are heavily influenced by his Jamaican heritage. Shalkal is well known for these songs.
His new song "Hush" is getting a lot of attention, and his listeners are giving the music a lot of positive feedback. Shalkal is widely recognized as one of the most prolific performers to come out of Jamaica in this genre.
In January of the previous year, we reported that the newest sensation to emerge from Jamaica, Shalkal, had expressed interest in broadening his fan base outside the borders of his home country. Shalkal, a dancehall performer, recently stated in an interview that there are no restrictions on music. Because of this, he would be thrilled if he could play his music to an audience from all over the world.
In order to make that desire come true, Shalkal developed a brand new townhouse community in Jamaica. Bella Rula is the name he gave to the townhouse, and it is situated in Runaway Bay, Jamaica.
Shalkal has amassed a significant amount of popularity across the nation and has even been the inspiration for a great deal of dance video content across a variety of social media platforms, including Facebook, Instagram, YouTube, and Tiktok.
The music of Shalkal can be accessed on his website in addition to being made available on all of the major music streaming platforms including Spotify, Apple Music, Discogs, and YouTube.
In addition, Shakal published a book, Put God First, in 2021, and it was made available for purchase on Amazon.com.
Childhood and early years of education
Jamaica is the place where Shalkal was born on January 6th, 1985. He spent his childhood in Runaway Bay, which is located in St. Ann, and attended York Castle High School in Brown's Town.
As Shalkal was developing his musical style as he was growing up in a creatively oriented household, he took part in a number of poetic competitions and everyday difficulties. These experiences led to the development of his music style, which is replete with conundrums and metaphors.
Career
Shalkal became a member of a reputable real estate company that is headquartered in Chicago, Illinois. Shalkal pursues his interest in music composition despite the fact that he is employed full-time in the real estate and development industries.
2019 saw the release of Shalkal's debut single, which was given the moniker Envious So and was an instant hit upon its release. Soon after that, Shalkal published some of his other hit songs, including Money Dance, Come Money Come (both in 2019), and Fi You Money (2020).
Shalkal is currently working on the next tracks for his next EP, which is scheduled to come out before the year 2022is up. Additionally, Shalkal has collaborated with a number of local musicians to help them write lyrics for their songs.
Style of Music
The Jamaican culture has had a significant impact on Shalkal's musical style, which may be classified as either dancehall or reggae, depending on the song. His song "Ungrateful Maga Dog," which was released in 2020, is one example of how his lyrical content promotes messages that reflect various aspects of society.
For instance, the song encourages people to be grateful for the assistance they receive from others, particularly when they achieve success.
The Most Recent Song from Shalkal, "Hush"
Since the most recent song by Shalkal, titled "Hush," was published in February 2022, every young child and adolescent in Jamaica has been singing along to it. Even without the official video for "HUSH," which he has yet to produce, the song has become extremely popular on YouTube.
Additionally, "Hush" can be found on Amazon Music, Spotify, Apple Music, Sound Cloud, and a great deal of other online music services. The lyrics of the songs are wonderful, and it looks as though Shalkal is addressing his love interest in them.
Despite the fact that he has not addressed this matter in any way, the songs speak for itself. During our conversation with him about the song, he informed us that he is now working on the video, and that it would soon be made available on both his own website and his official channel on YouTube.
Fans are already anticipating the release of the "Hush" music video, and they have already given positive feedback regarding the song on his YouTube account.
"I've listened to this song at least 20 times on repeat because it's so good, and the friendships are cute," remarked one of them.
On Shalkal's YouTube page, one of the band's other fans wrote, "I have no words to convey how good this is, this was amazing keep up the excellent work and effort into your music."
Here you can check a list of some famous songs by Shalkal:
Envious So (2019)
Money Dance (2020)
Come Money Come (2019)
Shalkal – The plea (2021)
Put God First (2021)
Fi You Money (2020)
Shalkal – The plea remix (2021)
Shalkal – Put God First (Official Audio) ft. Ninja Lipsy (2021)
Hush (2022)