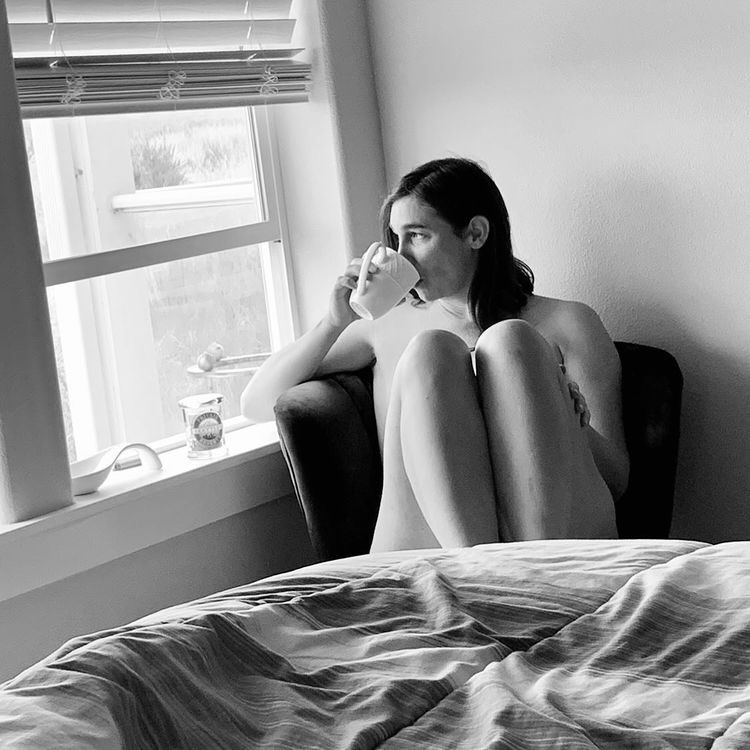 Early House Music was a way to innovate and create something that was not only original but could be shared by others. Yet, House music today has become formulaic, and often it is completely void of originality. The genre has steered away from its rules and many House lovers and creators are quickly beginning to understand how important it is to change that. Among those fighting for that change is Longstocking.
Longstocking, whose real name is Denni Kindred grew in the West Coast and has lived a life of fighting to change the things in the world that were making her unhappy. As a trans femme/ non-binary artist, House Music with its deep BIPOC/ Queer/ Gender Queer roots felt right and quickly the genre stole her heart. Leaving behind the skating and surfing life of Southern California and then Florida, she decided to settle in Seattle and start creating her music from there. Seattle has allowed her to hone her skills as a DJ and producer and has provided the grounds on which she could start working on her EPs and Albums.
Her so far releases showcase her wish to return to the original roots of House Music as she manages to produce within the genre but with innovative features and uplifting melodies. While gaining notoriety as a trans femme/non-binary artist, that has not stopped her from pursuing her goals further. So far, every Album and EP she has released has managed to make it to the Top 3 of the Top 100 Beatport Chart. This achievement has not gone unnoticed and naturally, it has only led to further demand and an increase in her music's popularity.
As she has every single time before, Longstocking has once again managed to deliver a new single called "Cozy." The song has a beautiful and chill ambiance paired with the beat and uplifting melody that she is quickly becoming known for. As far as deep-house goes, this is one of the best available tracks right now. No matter where you are, this song will undoubtedly give you relaxing weekend island vibes and will just make you feel at home wherever you may be.
Regarding the release,Longstocking said, "While I produce a wide variety of genres including tech house, bass house, breaks, minimal, and techno, my deep house tracks tend to be celebrated more than others. Producing a deep house is a form of creative self-love to quiet my anxieties and put my mind at ease. Cozy is exactly as it sounds and is adorably deep. In a harsh world with so much anger and conflict, Cozy is 3:46 of joy we could all use."
The track is currently available to stream on Spotify.