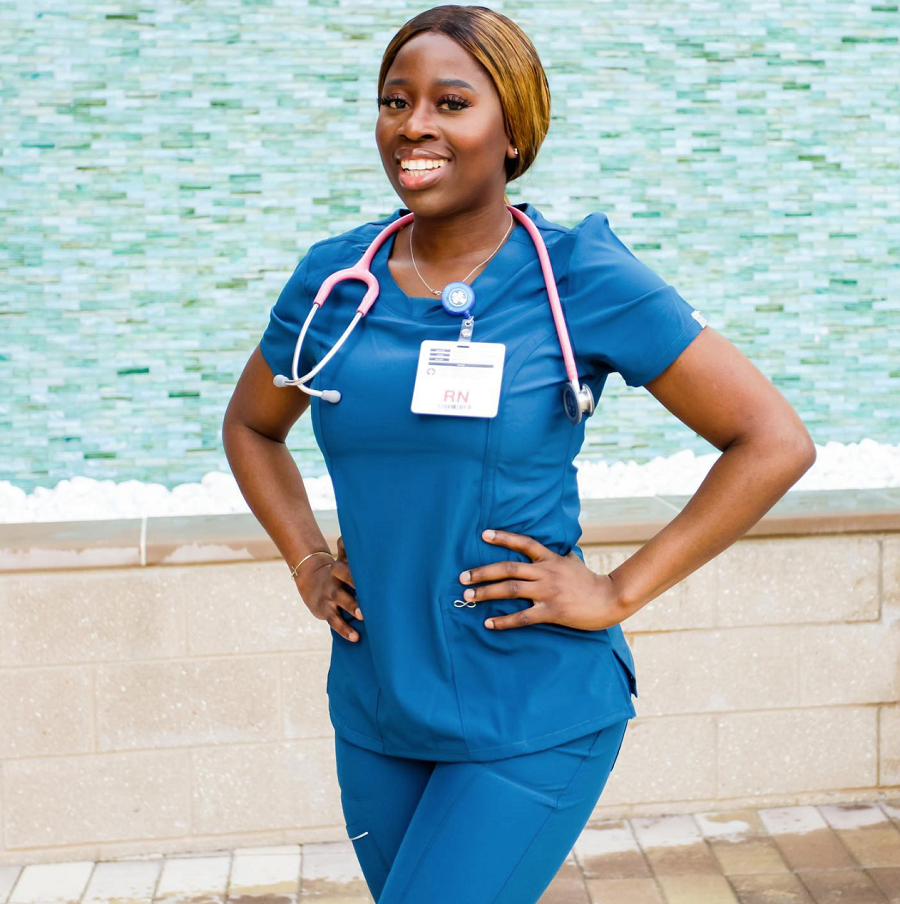 Life is about what you make of it and while many people have dreams not everyone has the necessary skills to achieve those dreams. Sugar was born and raised in Nigeria, a country that offered her a different lifestyle than the one she was dreaming of. This was why she chose to migrate to the United States and pursue a different career path.
In the United States, she pursued nursing, a vocation that is challenging to get into as it requires many intense hours of study and work. Still, Sugar was not discouraged by the requirements of the job. Her career in medicine offered her unique insight and during the pandemic, the requirements of her job grew to be more than ever before. At the height of what was a global health crisis, Sugar turned to TikTok and Instagram and began making advisory content for others. With her knowledge and expertise in the field of medicine, she started making content with health tips and advice.
Quickly her social media career took off, as she became a popular creator on both platforms. Seeing all the influence that had fallen in her hands she not only started taking her content more seriously but she also started focusing on helping nursing students both with their study practices as well as with finding scholarships.
Her content is focused on scholarship opportunities and tips as well as useful study guides that can help transform the ways one studies. Her content is available not only on TikTok and Instagram but also on YouTube where she is quickly making a name for herself as the go-to channel for study advice and nursing content.
Apart from her online videos, study guides, and posts she began offering coaching calls for students and others who were struggling. In this time of relative darkness, she became a beacon of light for so many others. Her work is her passion, which is why now she has continued dutifully posting both on her Instagram account, 116K followers, https://www.instagram.com/mylifeassugar_/ and TikTok page, https://www.tiktok.com/@mylifeassugar_. To keep up with her work you can follow her on all her social media accounts. That nurse sugar @mylifeassugar_ is in high demand amongst health brands in the United States and internationally And she's been requested to comment as a health expert on tv which she is considering in the near future.