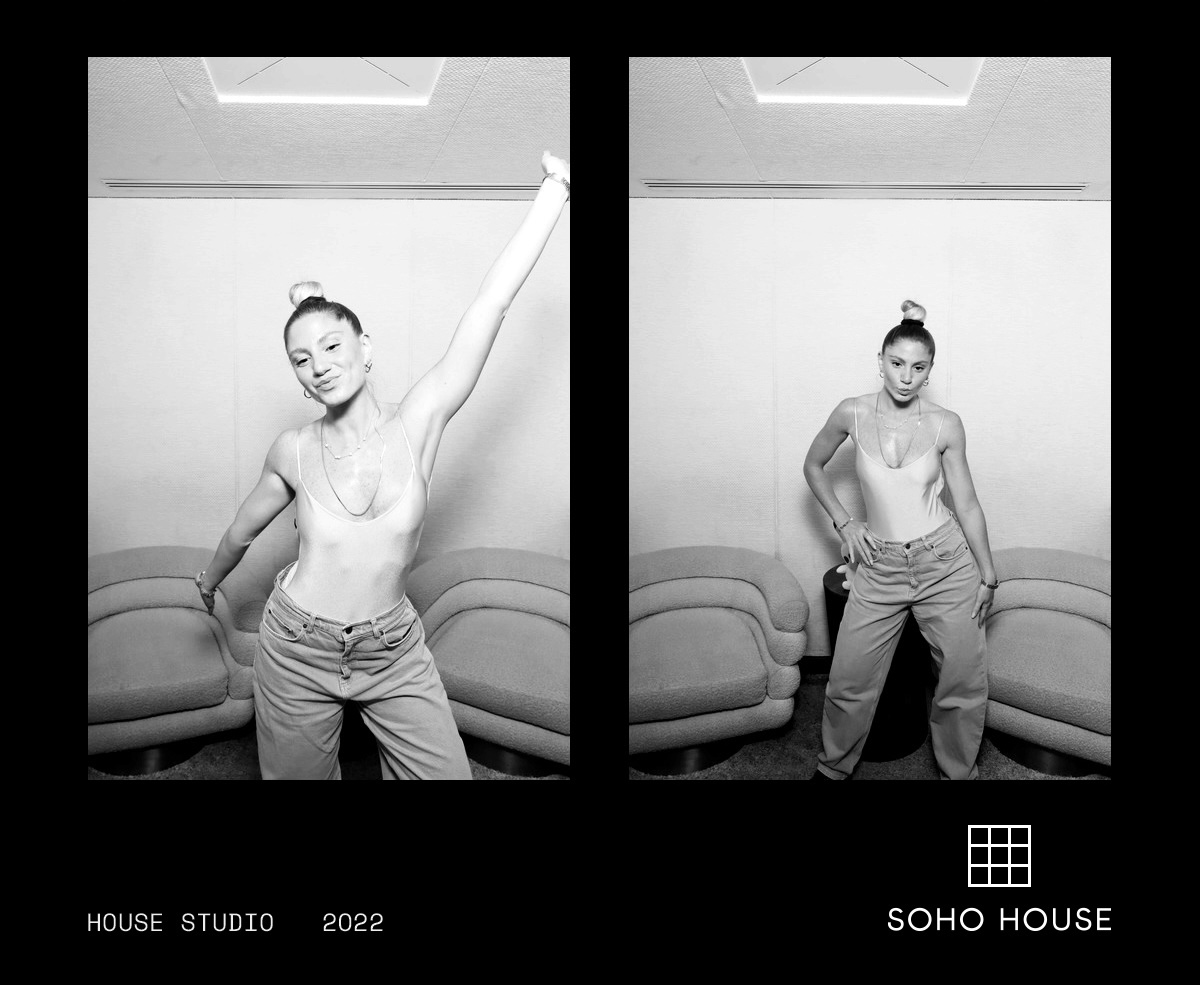 Italian born, Federica Barletta is one of the most recognized producer and casting director in London. Graduated in Rome at the European Institute of Design, with a Bachelor's Degree in Visual Arts, she started her career as a photographer, and now a master of creative productions. After managing the entire production department at Wonderland Magazine, Federica is now a freelance artist who works with the most recognizable worldwide fashion brands out there. She is currently working on new campaigns over Europe. You will often find her networking in one of the many Soho House in London. Let's get to know her a bit more…
– How did your work history begin?
Everything started when I got hired for an internship at Wonderland Magazine, when I moved to London. I was coming back from Los Angeles after my Master and I had no idea where to start. I was working long hours and that was quite exhausting, but that brought me to get a position as production assistant for a while, to then get promoted to manage the whole Production department. Everything happened in a shorter time I expected. So many incredible and funny memories!
– Where did you start your production career?
I started between my hometown Naples and Rome, where I graduated. I started producing my own photoshoots when I was working as a freelance photographer. I then eventually ended up focusing more on production as I got involved with my job at the magazines, in London where I live now, and really loved the idea of managing photoshoots, connecting photographers with a whole creative team together.
– How do you see the people you work with? What's your feeling about them?
Working in a creative environment can be really cool, you get to meet artists of any kind, talents, musicians, celebrities, top models, photographers and more… I couldn't name them all. What inspires me the most is being surrounded by these people, see them doing what they love the most. A good project is the product of a great teamwork. My biggest responsibility is to find the right group of people, who are able to communicate and create something dope. No matter how tough the process is going to be, what matters is the final product. It can be tricky to handle unexpected events sometimes, I definitely learnt to keep calm, focus on finding a solution and avoid complaining. Don't ever forget to get a plan B, sometimes, you need a plan C too 🙂
– Describe a few moments, when you met famous talents and celebrities?
I was quite nerve-wracking at the beginning, but then I got used to it. It is important to act professional on set, though without don't over-doing it. Famous people are normal humans like everyone else, so simplicity is key as you don't want to get  awkward. I mean, if I ever get to work with Kendrick Lamar or Drake, then I might have a heart attack. Jamie Dornan is also someone I would totally melt in front of.
– Do you have a favorite musical artist and/or actor you would like to work with?
I must admit I realized to be a music nerd, I could talk about it for hours. I am obsessed with Labrinth's sound design nowadays, although HBO Euphoria's  series massive hype, I believe he is an incredibly talented artist. Fred again is another genius I am discovering lately. Rufus Du Sol and Sultan + Shephard's sound and style are my absolute favorite ever. Tupac, Drake and Kendrick Lamar are on my every day radar. Actors wise – the list is long here too, but I love Tim Roth, he is awesome. Meryl Streep, Morgan Freeman and Matthew McConaughey are also legendary actors I couldn't get tired to watch.
– In the fashion and modelling industries, we have many incredible new and old brands & model. Which brand & model do you love the most?
Prada is one my favorite, I have been lucky to work with the brand many times, and have created beautiful images. I also love Celine and Jacquemus. Models – I absolutely adore Rianne Van Rompaey, who I wish I will meet and work with her one day!
– Which country do you love and recommend to travel? If you got a good memory of your travel, please tell us to know.
I have been to Bali on a last minute trip, I definitely recommend it. Though I noticed there are many tourists going to luxury resorts, if you spend time in Ubud instead, or anywhere in the jungle far from the chaos, you will be soaking up the energy and culture of island. Everyone smiles at you and they have nothing. It makes you realise we really don't need much to be happy. There was a place called Bombora Medewi Wave Lodge, where I watched local surfers for hours at sunset, by myself. The whole trip has been life changing. Cuba is also another place I love to remember.
– Tell us about an intimate friend, and why is such?
I have an intimate friend I've known for years, we went to school together where we started our infinite collection of funny memories. I have seen him growing up throughout his career as fashion stylist, go check him out – Damiano Riccio – his style is very unique, seductive. I often tell him to move out of Naples, go explore and work abroad for a while, but he is still there, trying to bring our culture around the world though fashion. I respect him and I love him a lot. He knows me inside and out, no matter if we don't text or call for weeks, I know that he will be there for me forever. There's a very few friends I trust as much, although in the past year I have made very good new ones, and I am very happy about that.
– How about the family and who's inspired you to work so hard in your life?
My parents are the best and I feel so incredibly lucky to have them. My dad is a Gynaecologist and a specialized surgeon in Oncology. I've never seen anyone in my life, ever, working as much as he does. His job is very tough and brings so many responsibility and worries on his shoulders. He is also an amazing guitarist, when he plays it means he needs to zone out and relax, taking some times for himself. My mum just retired this year, she has been an elementary school teacher for over 35 years, and a wonderful singer, but now working full time as grandmother with my beautiful nephew Leo. My sister is also a teacher, teaching Italian Literature, Latin and History. She is very smart and started to work super young too. She is currently trying to survive to the infinite amount of daily errands, sometimes hitting a record of what a new mum can do in 24 hours! That made me realize I am definitely not ready to have a child haha! They have all inspired me to be humble, kind, to be generous with others, to work hard and fight for what I want. I am very ambitious, stubborn and determined, but without their support I wouldn't be where I am today.