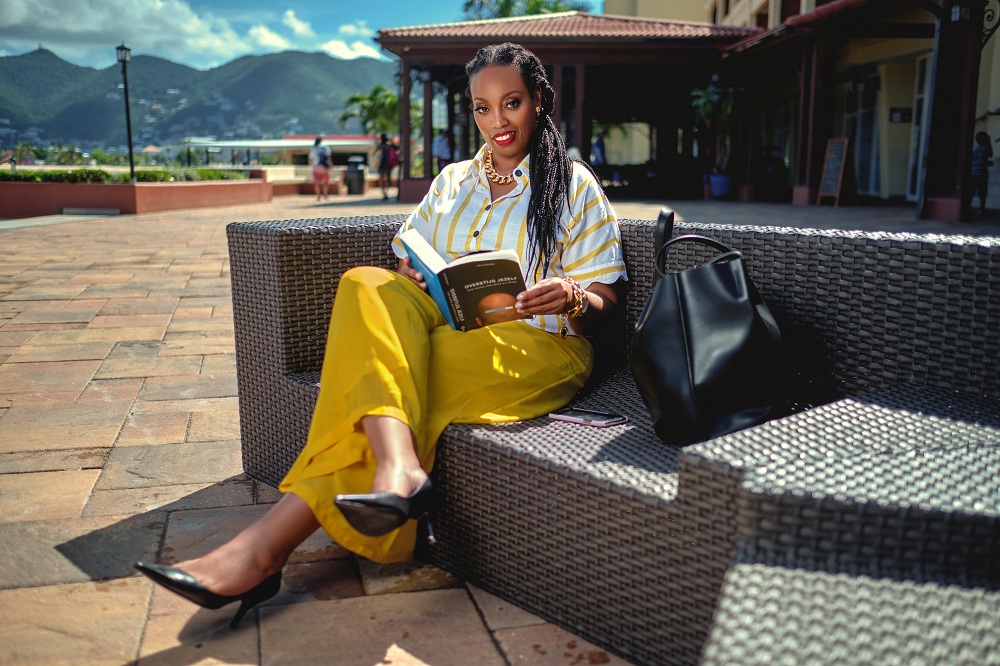 Nancy Herkul is no stranger to the challenges that faced Africa's youth. As an entrepreneur and educator, she had seen firsthand the struggles that many young people on the continent faced, from poverty to limited access to education and healthcare to a lack of job opportunities. But Nancy refused to sit back and watch as Africa's youth continued to struggle. She knew that with the right mindset and support, these young people could overcome their challenges and achieve great things.
That's why Nancy Herkul decided to launch her project with a focus on mindset transformation, the project aimed to provide young people in Africa with practical tools and strategies to reprogram their minds for success. It included an online masterclass, an ebook, and other resources designed to help young people develop a growth mindset, overcome limiting beliefs, and build resilience and persistence.
Nancy Herkul was passionate about the potential for mindset transformation to create a brighter future for Africa's youth. She knew that by teaching young people about how their brains work and how to reprogram their mindset, she can empower them to take control of their lives and their futures. She also knew that resilience was key, especially in a place as challenging as Africa. By teaching young people how to bounce back from setbacks and challenges, she can help them become more persistent and better able to pursue their goals.
One of the key advantages of mindset transformation, according to Nancy, is increased resilience. By changing the way we think about challenges and setbacks, we can become more adaptable and better able to overcome obstacles. This, in turn, can lead to greater success and satisfaction in all areas of our lives.
Another advantage of mindset transformation, Nancy notes, is improved confidence. By letting go of negative self-talk and limiting beliefs, individuals can develop a greater sense of self-confidence and belief in their abilities. This can lead to more assertiveness, stronger decision-making skills, and increased success in personal and professional pursuits.
In addition to these benefits, Nancy emphasizes the role that a transformed mindset can play in fostering greater creativity and innovation. By breaking free from old thought patterns and embracing new perspectives, individuals can approach problems and challenges in new and innovative ways. This, in turn, can lead to the development of creative solutions and ideas that can lead to success in both personal and professional pursuits.
Nancy also notes the importance of mindset transformation in improving relationships with others. By letting go of negative beliefs and judgments, individuals can cultivate greater empathy, understanding, and connection with those around them. This, in turn, can lead to stronger relationships and greater social support.
Finally, Nancy highlights the role that a transformed mindset can play in fostering greater overall happiness and fulfillment. By cultivating a greater sense of purpose, meaning, and fulfillment in our lives, we can focus on what truly matters to us, and align our actions with our values and goals. This, in turn, can lead to a more satisfying and fulfilling life.
Nancy is also going to launch new project in April, and upcoming project is an exciting development. Young people from all over Africa signed up for the masterclass and downloaded the ebook, eager to learn more about mindset transformation and how it could help them achieve their goals. Nancy was thrilled to see the impact her project was having, and she knew that this was just the beginning.
Over the months that followed, Nancy continued to develop new resources and courses to support Africa's youth. She watched with pride as young people used these tools to transform their mindsets, overcome their challenges, and achieve great things. And she knew that with continued support and dedication, the future of Africa's youth is bright.
Visit for more info www.Nancyherkul.com