It gradually emerged in the 1980s: the so-called breakbeat and was shaped by groups like Cybotron and their single Clear. Also known as Detroit Techno, this sound has been style-defining for the next few decades. Why are we writing this? Apart from a few elements that form the lead sound, Doggy Bag Bitch is exactly reminiscent of this legendary sound! Could the sound of Skit, a Belgian producer who is responsible for this release, be described as Belgian Retro 80's Techno Crossover? Anyone who knows the single Clear would immediately notice how one could come up with it.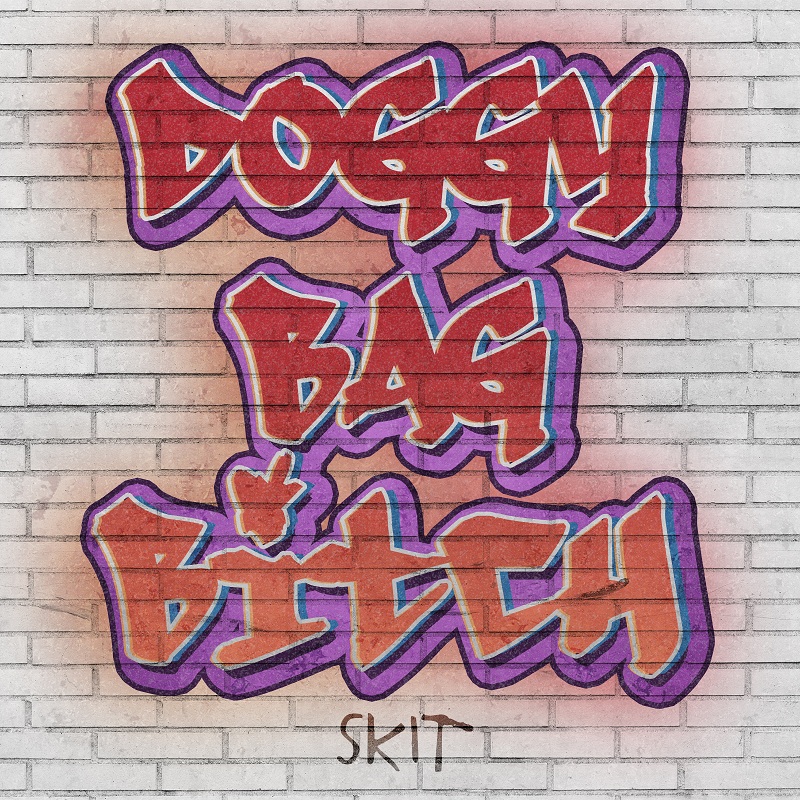 With high pitches and a looped rotary dial telephone sound, Skit opens his new single Doggy Bag Bitch at first a bit light weight and then after the break to draw on the full potential! A breakbeat spectacle of the qualitatively reasonable kind is presented. At a brisk pace, somehow between 150 and 170 beats per minute, a danceable and full synthesizer bass is driven by the drum beats and together with the drum machine forms the basis for which Skit gives a progressive sound that also contains elements of house. Doggy Bag Bitch  is not only characterized by its fluid arrangement or even the fluid composition, but also impresses with its flowing overarching arrangement and is therefore perfect for both private and public areas in the club. You could describe the ratio of the song as 80 percent timeless and retro and 20 percent as modern, which means the lead synthesizer sound. With Doggy Bag Bitch, Skit delivers an instrumental piece that pulls its audience along from the first second and convinces until the last second, thanks to its skillful flow of the variation of its arrangement and the catchy composition.
Skit offers a stylistic fusion between house, breakbeat and old-school techno on his work Doggy Bag Bitch. Lovers of electronic music are in good hands here.
More about Skit on the net:
Listen to Skit on Apple Music:
http://itunes.apple.com/album/id/1556833603
Listen to Skit on Spotify: