Actor Alfie Sykes has set the entertainment world abuzz when his Agency announced this week that their client signed a lucrative three-picture deal with the US based studio Silverwing Entertainment. The British actor, known for his versatility and captivating performances, is poised to take his career to new heights as he embarks on this exciting collaboration and expands his brand now overseas.
Sykes, who has garnered critical acclaim for his captivating performance as Jason Roscoe on the UK soap opera Hollyoaks and in a variety of other genres including theater. He is the ideal match for Silverwing's ambitious and diverse lineup of projects over the next few years. Sykes has walked the red carpet at the UK's Soap Opera awards and has a large loyal fan following in the United Kingdom. HIs Soap Opera Hollyoaks can be seen on Hulu in the United States. Several media outlets that cover him have dubbed him as the British Zac Efron for his charm, charisma and blue collar looks.

Silverwing Entertainment, a leading and award winning production company known for its commitment to high quality storytelling, has secured Alfie Sykes for a three-picture contract, signaling a significant milestone in the actor's already impressive career and a significant gain for the studio.
These kinds of deals are rarely signed and because of their rarity they are very coveted by the actors that sign them. Due to a studio being obligated to make a significant investment in the actor who signs them. Sykes follows a long line of well-known actors who have signed these kinds of lucrative deals including Elvis Presly, Roy Scheider, Tyler Perry, Bruce Willis and Gal Gadot.
We note this deal is a big one for Sykes as it signifies a studio making a big investment in the actor, demonstrating in writing that they believe enough in his future growth as an actor and his future marketplace value in the industry to lock him in with their studio for three future projects. As we all know movies are not cheap to make and even harder to get finance, so a studio signing a deal with an actor shows that they believe they will gain future finance for projects he will be in. This deal is also a power move for the actor, giving him a foothold in the United States, expanding his reach outside the UK.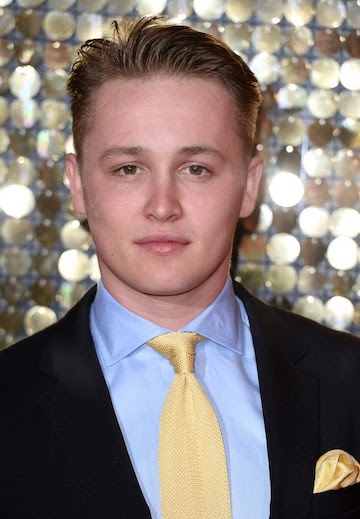 Silverwing announced recently that it has secured several well-known Hollywood Talent to star and play leads in several of their projects including Ian James (Pretty little Liars: Original Sin) to star in its series Hood, Idris Veliu (Power, The Dead Place) to star in its film They Were Lost and a deal with Shiek Mahmud-Bey (Buffalo Soldiers, Teenage Mutant Ninja Turtles II) in two of its project. The agreement not only guarantees Sykes a prominent platform to showcase his talent but also provides the actor with an opportunity to work alongside some of these esteemed actors.
Sources close to the deal say that Sykes is guaranteed within the deal to only play a Leading or Co-Starring role in the studio's projects offered to him under the deal. Though the terms of the deal have not been disclosed however, it is believed to be a significant contract and the potential to be worth millions of dollars to the studio and Sykes. This kind of investment from a major studio shows the confidence they have in Sykes' abilities and his potential to become a major player in the industry in the US market.
This deal also solidifies Sykes' status as one of the industry's sought-after talents and demonstrates Silverwing's confidence in his future marketability. Sykes's new agency CK Talent announced the mega deal this week, which was negotiated with the studio on Sykes behalf by his Manager, Craig Roglaski and Brendon Barber running point for the Agency's Legal Department. The agreement promises an array of exciting projects that will showcase Sykes's talent and versatility as an actor, while also delivering captivating narratives to audiences..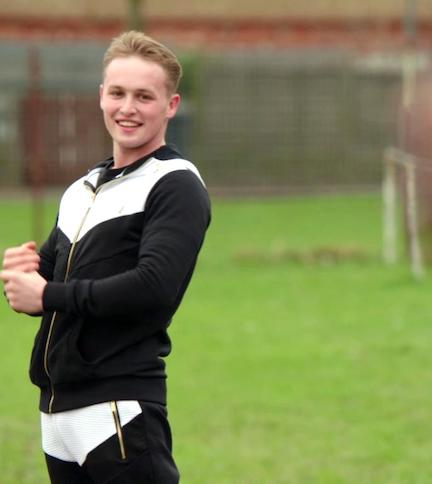 "This collaboration with Silverwing will have the potential to further elevate Alfies career, expand his reach geographically, his value in the marketplace and will contribute to his artistic growth. This deal also gives the studio the freedom to collaborate with him without the need to re-negotiate every time they have a project for him, thereby slowing the creative and production process. It's a win-win for everyone involved!" – Craig Rogalski, Sykes Manager at CK Talent.
"Silverwing Entertainment's decision to sign Alfie reflects our company's commitment to fostering creativity and our commitment to supporting creatives. Our company is forward thinking, we know that Alfie will be having a big year coming up and we wanted to secure him with our studio before that happens." – Randy Dies, CEO, Silverwing Entertainment. Silverwing is already known for their spotting of truly talented actors, exceptional storytelling and their innovative approach to film making. The studio has really expanded this year and has several projects currently in development with well-known talent like Sykes. This also may show us an indication that Silverwing may be possibly expanding in the future beyond the US borders and Sykes is the first step in their UK expansion.
This marks a significant milestone in the actor's career and a testament to his talent and hard work within the industry. It is an exciting development for his fans as they get to now see him in a variety of roles. We can't wait to see what projects the studio puts him in and what roles he will tackle in the future.