London is known for world-class museums, double-decker buses, Buckingham Palace (home of the late Queen Elizabeth II), and a vibrant tourism scene. Amidst the iconic red-phone booths, lush parks, and bustling financial districts has emerged the #1 U.K Prophetic Empowerment Coach~ Dr. Venesia Williams.
Hosting the Empowering Women To Win International Conference in London U.K, Dr. Venesia and her vetted Keynote speakers blazed a trail to inspire, elevate, and transform the lives of every vessel in the room. With the backdrop of Doubletree by Hilton (London), powerful Women and a few good Men, entered to receive a spiritual awakening.
Dr. Venesia (Event Host) says, "This was not your typical ordinary conference. This was a Powerful 12-hour Life Changing Experience!"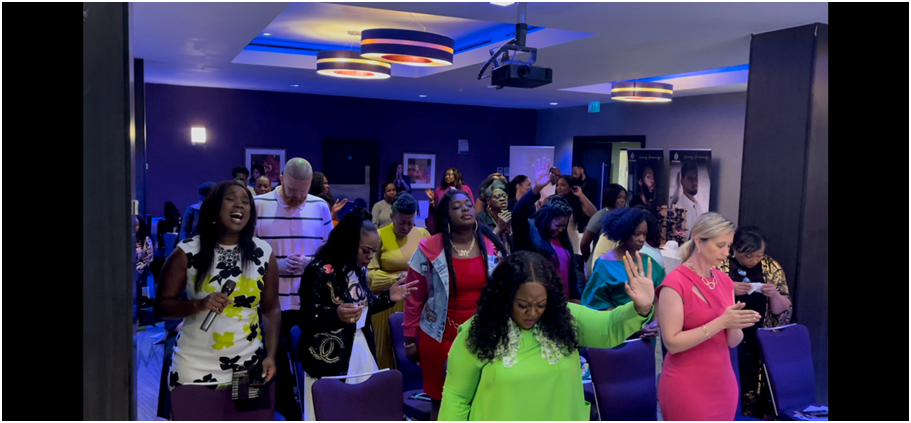 "When you work the Word of God, The Word will for You." ~ Dr. Venesia Williams
Connecting and Empowering Women from all nations to prophetically be awakened and Arise and Shine in POWER, PURPOSE & PROSPERITY is the calling that has been placed over Prophetess Dr. Williams heart.
U. K's #1 Prophetic Empowerment Coach further explains, "There was a supernatural shift that took place, and the heavens were opened that caused a divine acceleration that upgraded everyone who was open to receive both in the spiritual and in the natural. It was a glorious encounter,and the atmosphere was saturated with the Glory of God, delivering signs, miracles and wonders."
Based on the countless testimonials and rave reviews sweeping social media, Dr. Venesia says, "It would be impossible for participants to leave the same way they came. The powerful transformation of God is real."
"The only way to transform your life is by the power of renewing your mind." Dr. Venesia Williams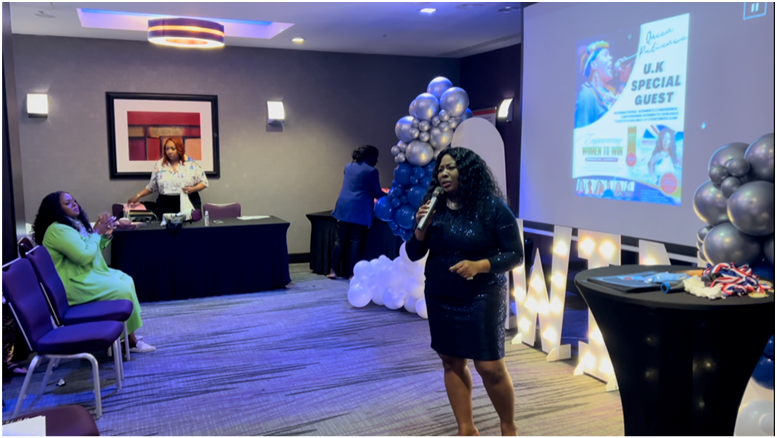 Dr. Venesia Williams is a Mother, Prophetess, The UK's number #1 Prophetic Empowerment Coach, Global Keynote Speaker, Best Selling Author, Kingdom Entrepreneur, Co-founder of The Power Of Love Ministry, C.E.O at Empowering Women To Win Network. Dr. Venesia is committed to re-establishing the kingdom agenda, She's Loving God, Loving His People and Building His Kingdom, proclaiming the Good News to the nations by any means necessary. Dr. Venesia spreads the gospel and empowers people daily through her pop-up prophetic empowerment broadcasts and radio show Venesia Williams Empowers on Acts radio station, designed to encourage, edify and win souls to the Kingdom of God, Sunday Weekly Prophetic Empowerment Virtual Gatherings (www.thepowerofloveministry.com). Dr. Venesia is also on a mission to empower one million women to win in every single area of their lives, mentally, spiritually and financially through her private one on one consultations, group empowerment coaching session, and master classes available at 
www.venesiawilliams.com
Connect, Be Inspired, and Transformed by Prophetess Dr. Venesia Williams
IG @venesiawilliamsempowers
FB @drvenesiawilliams
YouTube/ Twitter / clubhouse : @coachvenesia

Website:
www.drvenesiawilliams.com
www.venesiawilliams.com

PR Article in Partnership with JesusCoffeeandPrayer
IG @jesuscoffeeandprayer & @womenwinnetwork
Media Inquiries Email: info@jesuscoffeeandprayer.com