Kevin Charef has taken on the pivotal position of Digital Innovation and Omnichannel OCE Lead at Novartis Switzerland. With a profound background in digital innovation and customer engagement, Kevin brings substantial experience in implementing impactful digital strategies through technology and data-driven insights.
Throughout his career, including his tenure at Abbvie France, Kevin has showcased an exceptional ability to navigate intricate digital landscapes and drive business growth through cutting-edge technologies. His in-depth understanding of customer requirements and market dynamics positions him as a respected authority in the realm of digital innovation and omnichannel engagement.
In his new capacity, Kevin will be steering digital innovation and omnichannel customer engagement strategies in Switzerland, with a special focus on addressing the needs of healthcare professionals (HCPs) and patients. By leveraging emerging technologies, data analytics, and customer insights, Kevin aims to enhance engagement across diverse communication channels.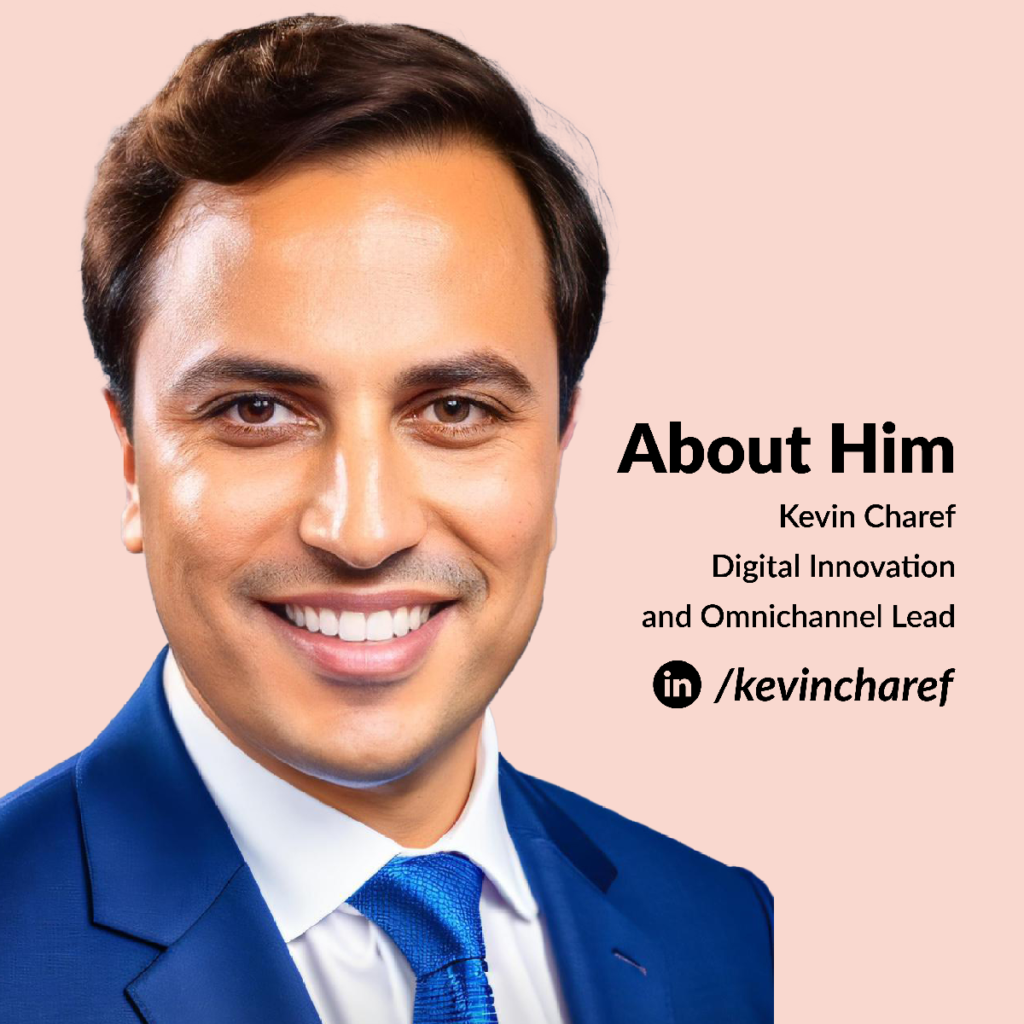 Kevin Charef's career journey includes significant roles such as Associate Director, Digital and Omnichannel for the Allergan Aesthetics brand at Abbvie France. He has also held positions such as Global Digital & Omnichannel Director at Allianz Trade and Regional Digital Marketing Director for ADP EMEA, successfully implementing innovative digital marketing strategies. His early experiences in the luxury sector, collaborating with esteemed brands like LVMH Fragrance Brands and at McGarry Bowen Agency (Dentsu Aegis Network), have endowed him with a solid foundation across diverse industries.
With dual Master's degrees in Marketing and International Business from the IESEG Group Business School and Aix en Provence University, Kevin Charef has further fortified his expertise by attaining digital certificates in digital transformation, data analytics, and AI from esteemed institutions including INSEAD, HEC, and the London Business School. For more insights into Kevin Charef's professional journey, please refer to his LinkedIn profile:Kevin Charef LinkedIn