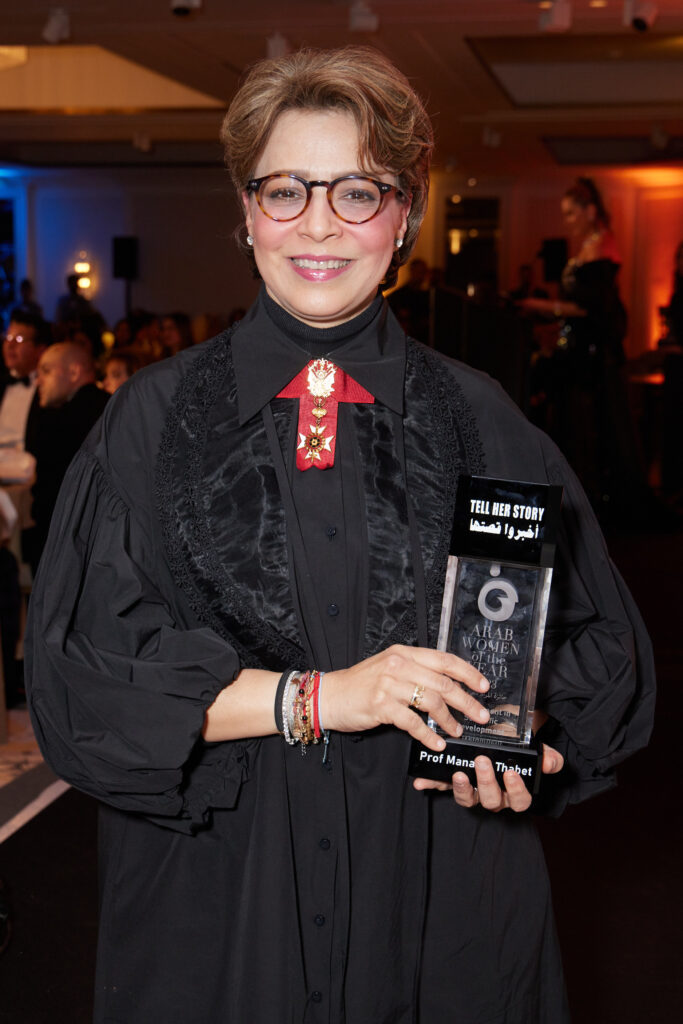 Prof. Manahel Thabet, Saudi Distinguished Scientist won the Arab Women Award 2023 in the Scientific Development category.
At a lavish ceremony at the Ritz Carlton in the British capital London March 17, 2023.
The sponsor of the annual Arab Women Awards, the London Arabia Organization honored the Saudi distinguished scientist Prof Manahel Abdul Rahman Thabet the award of Scientific Development in recognition to her scientific achievements and contribution to the scientific arena.
In the presence of eight Arab ambassadors and representatives of the British Government, including the rep of Secretary of State for Scientific Research, Mp's as well as Lord Pervis of Tweed and His Excellency Sheikh Fawaz Bin Mohammed Al-Khalifa, Ambassador of the Kingdom of Bahrain, the Dean of the Arab Diplomatic Corps in the United Kingdom the Parton of the Awards. Dr. Manhal Thabet said, "I'm honored to win the Arab Women Award in 2023 for Scientific Development."
The Arab Women Award is awarded to the most prominent Arab women by very specific criteria, and since 2015, over 45 women have been honored for their amazing achievements.

This annual event sponsored by the London Arabia Organization is proud to honor women who really deserve; women who inspire generations and pave the way for young Arab future women.