Technology has made a major impact on every aspect of human life from manufacturing, transportation, communication, to the medical and pharmaceutical industries. However, the pharmaceutical industry has been particularly slow to embrace new technology. But in the last couple of years, a rise in technological advancements in this sector has been identified and it's nothing short of amazing("8 Pharma Healthtech Trends to Watch in 2021", 2022).
New technologies are beneficial in many ways by helping clinicians and pharmacists to improve patient health and safety, and professionals and industry experts to provide effective and high-quality treatment. In addition, on a global scale, people have faced significant difficulties because of changing disease eugenics, healthcare stipulations, and population burdens.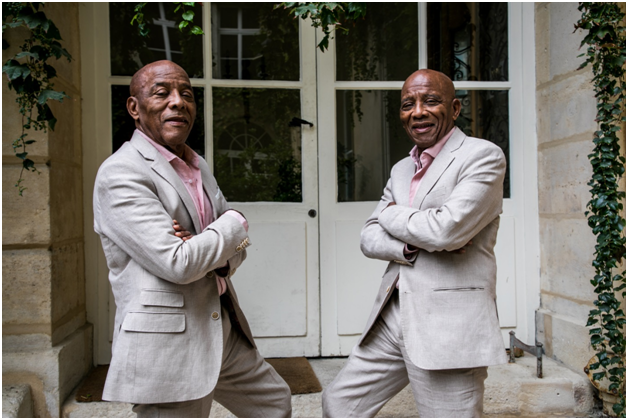 This is why the pharmaceuticals and medical industry will specifically benefit from technological advancements. Outpatient and retail pharmacies can use technology to enhance their operations which eventually leads to improved health care to patients. And also this helps to aid in improving their organizational, clinical, compliance, regulatory and financial results.
In recent years some game-changing new technologies have been introduced to this sector, this has positively impacted the industry as well as products. Some of these new technologies are as follows.
3D printed organs
As 3D printing becomes more accessible and common, it has stretched to a variety of industries. Currently, medical professionals and scientists are working on a method to use bioprinters to print human organs. The machines can print tissues to help make organs. It is also suggested by many that 3D printed organs will be used in the future for transplants and research within the next 5 years. This new technology can eliminate the shortage of organs available for people that require transplants. Thus, it is expected that printed organs will soon be widely available("The role of technology in evolving pharmaceutical sector", 2022).
Artificial Intelligence
Similar to 3D printing, AI is also being widely spread to many industries. This also includes the medical and pharmaceutical industries. Artificial intelligence means using machine intelligence and computers to conduct simple tasks to help save time for tasks that require brainpower and human energy. For example similar to facial recognition, it is being currently researched to be used in the pharmaceutical and medical industries. Scientists that are working in this field are also looking into AI to find new methods in which elements and compounds can be effective in developing new groundbreaking drugs("MassChallengeHealthTech | Mass Digital Health", 2022).
Obalon Balloon System
This particular system is made to help patients lose weight. These saline balloons are either swallowed with an endoscope or inserted. This product works by making the patients feel full so that they will eat less thus enhancing weight loss. This method is said to work best and much more effectively in comparison to other products. This method also requires a person to use 3 different balloons for 3 months. Through an endoscopy, the balloons are extracted at the end of a six-month cycle. This new technology can change lives with its success including exercise and diet for individuals who have suffered from overweight issues("How Technology Is Revolutionizing the Pharma Industry", 2022).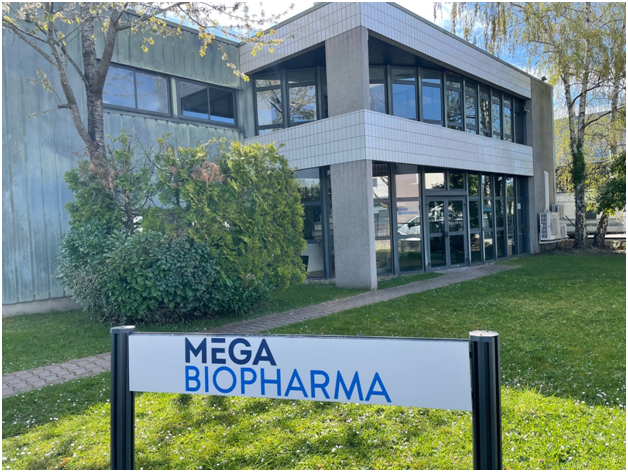 In-Silico Testing
When it comes to cosmetics, product development is time-consuming and costly, especially when companies research for new ingredients. But thanks to technology, many companies are now turning to in-silico screening to manage these production problems. This new technology uses virtual modeling and molecular databases to help make it easier to discover new active ingredients, where cosmetic product development will be guided. In-silico screening tools work in union with simulation software and databases that store interactions with proteins and molecule information. In pharmacology, this technology can be used to identify how potential cancer-causing molecule interacts with proteins that are involved in the cancer process.
Natural Biomaterials
What is a natural biomaterial?https://www.ncbi.nlm.nih.gov/pmc/articles/PMC7526297/
Natural biomaterials are any material taken from plants or animals and used to augment, replace, or repair body tissues and organs. The use of natural biomaterials is not a new concept; naturally derived materials have been used by humans for thousands of years.
Example of a natural Biomaterial company:
MEGA BIOPHARMA is a French MedTech company, pioneer in tissue regeneration based on the natural biomaterial nacre (mother-of-pearl), focusing on skin & bone.
After nearly 15 years of R&D and pre-clinical studies, a breakthrough technology providing solutions to multiple medical needs in dental implantology, orthopedics and dermatology has been developed.With nacre extracted from the shell of the Pinctada maxima pearl oysters, MEGA BIOPHARMA has developed a natural and innovative biomaterial, BIONACRE®, that offers effective and safe therapy solutions for patients and health practitioners.
Mother of Pearl for treatment and relief for millions of patients with proven efficacy on:
Skin                 Psoriasis, vitiligo, deep burn, and skin regeneration
Bonedefects    Induces neo-bone in dental & vertebroplasty in bone
Fractures         1st natural osteogenic & bioresorbable plates & screws to avoid 2nd surgery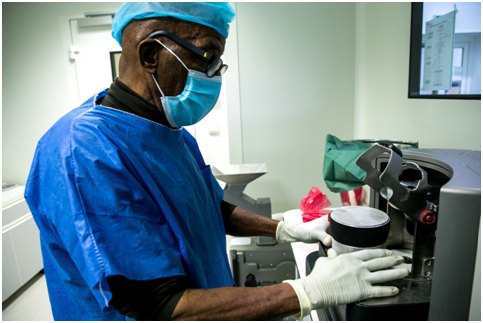 The above technologies are not the only ones that are out there today, but there is so much more that has provided efficiency to this industry. Due to the new technologies that are coming up shortly, pharmacists are not the only ones that will have to adjust to the new changes but everyone in the medical industry will have to adjust too. But the good news is their jobs will be made much easier with the introduction of new technology. In addition, because of this, solutions to complicated diseases such as cancer are now much easier to find, thus we have the technology to be thankful for.