Imagine a world where power storage and energy efficiency become a seamless part of everyday life. This isn't just a dream; it's a reality, thanks to lithium batteries. With their unique properties and impressive energy density, lithium batteries are fast becoming the go-to power solution across various business sectors. They're not just for your smartphones anymore.
What are Lithium Batteries
Lithium batteries (or lithium-ion batteries, as they're commonly known) represent a type of rechargeable battery that leverages lithium ions as a primary component of its electrochemistry. These batteries, during the discharge process, propel lithium ions from the negative electrode to the positive electrode through an electrolyte medium. This transition allows for efficient energy storage, and their rechargeable nature ensures a consistent power source, a trait highly sought after in the business realm.
Dominant Role of Lithium Batteries in Business
The role of lithium batteries in business is expanding at an unprecedented rate. From transportation to renewable energy and even healthcare, these batteries have opened new avenues for efficient operations. The high energy density, longevity, and lightness of lithium batteries make them ideal for businesses aiming to optimize their operations and minimize costs.
In the realm of transportation, businesses are seeing a monumental shift. Electric cars, buses, and even scooters are increasingly being powered by lithium batteries. This trend isn't limited to land-based transport, as maritime and aviation sectors are also exploring lithium batteries for energy-efficient solutions.
Lithium Batteries in Renewable Energy Sector
The renewable energy sector, in particular, has witnessed a tremendous upswing in the use of lithium batteries. They are pivotal in managing power in solar and wind energy systems. Here are a few key aspects:
Energy Storage: Lithium batteries are used as storage systems for surplus energy produced by solar panels or wind turbines, ensuring there's always a power supply even when the sun isn't shining or the wind isn't blowing.
Grid Stability: In the case of an outage or disruption, these batteries provide a buffer, ensuring the continuous functioning of the grid.
Off-Grid Power: For remote locations or areas with limited grid access, lithium battery-powered solar systems provide a reliable source of power.
The Emerging Influence in the Healthcare Industry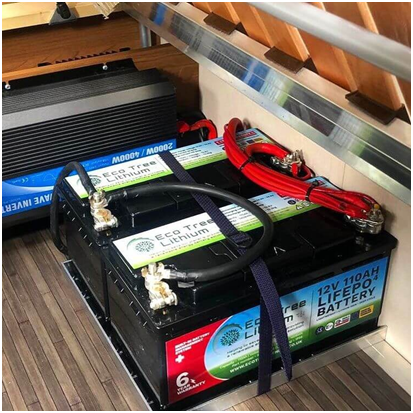 Beyond transportation and energy, the healthcare industry has also begun to tap into the potential of lithium batteries. High-end medical equipment and devices, such as pacemakers, hearing aids, and insulin pumps, are now incorporating medical lithium batteries to ensure more extended usage and a greater degree of reliability.
Unleashing Innovations in Portable Devices
The proliferation of portable medical devices represents a breakthrough in personalized healthcare. Lithium batteries are at the core of this revolution:
Durability: These batteries can withstand repeated recharge cycles, making them ideal for devices that need to be used continuously over a long period.
Compactness: The high energy-to-weight ratio of lithium batteries allows for their integration into small yet powerful medical devices.
Stability: Lithium batteries offer consistent performance, crucial for devices like pacemakers where power fluctuation can lead to serious health risks.
Pioneering Efficiency in Telecommunications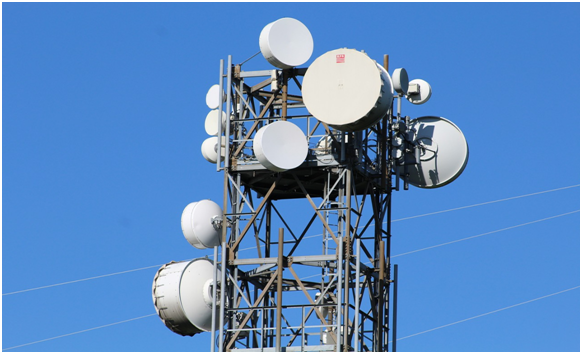 Telecommunication infrastructure represents another business domain that stands to gain from the sweeping benefits of lithium batteries. In this digital age, the demand for consistent, uninterrupted services is paramount, and here, lithium batteries are playing a vital role.
Ensuring Uninterrupted Services
Telecommunication companies need to ensure the seamless delivery of services, and they require backup power solutions for that purpose. A few reasons for this shift to lithium batteries include:
Reliability: Lithium batteries can function effectively in varying environmental conditions, making them suitable for telecom towers located in remote or harsh weather locations.
Low Maintenance: Unlike traditional lead-acid batteries, lithium batteries require less maintenance, reducing the overall operational costs.
Long Lifespan: The batteries have a high cycle life, which means they can be charged and discharged repeatedly without significant capacity loss.
Revolutionizing Data Centers
Data centers, which are the backbone of our increasingly digital world, are another area where lithium batteries are finding significant applications. They demand highly reliable and efficient power backup solutions, and lithium batteries fit this need perfectly.
Powering the Digital World
Data centers host servers that store, process, and distribute large amounts of data continuously. Any power disruption can lead to severe consequences, such as data loss or interrupted services. Here's why lithium batteries are increasingly being favored:
Space-Saving: Due to their high energy density, lithium batteries require less space than traditional batteries, making them an excellent fit for space-constrained data centers.
Sustainable: Unlike traditional lead-acid batteries, lithium batteries have a more extended life span and are more eco-friendly, aligning with the increasing sustainability goals of businesses.
Efficient: Lithium batteries provide superior performance, with quicker charging times and better discharge rates.
Conclusion
In a rapidly evolving business landscape, the applications of lithium batteries are expanding more than ever. They are not only driving innovations in various sectors but are also setting new standards of efficiency, reliability, and sustainability. From powering electric vehicles and renewable energy systems to ensuring uninterrupted telecommunication services and hosting the digital world in data centers, lithium batteries are truly an integral part of modern business infrastructures.
Whether it is in pushing the boundaries of renewable energy or revolutionizing the healthcare industry, lithium batteries have proven to be more than capable. They represent a significant leap forward in our collective move towards a more energy-efficient future. As technological advancements continue, one can expect the influence of lithium batteries in the business realm to grow even more.
Thus, it wouldn't be an exaggeration to say that lithium batteries are not just 'powering' our present but are also significantly shaping our future.