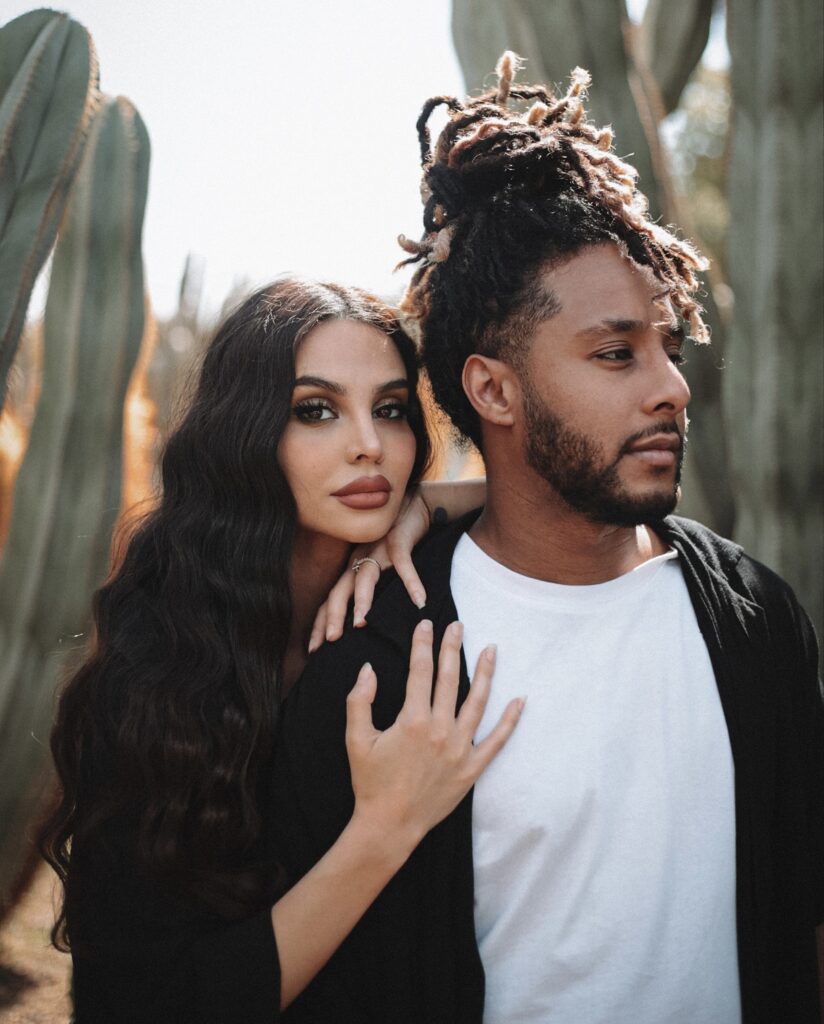 Photo: Raja Alemnari
Leyla Moaser and Rich T met for the first time one night in London 2018, but it was through Instagram that they spoke for the first time. Currently, they dedicate their lives to traveling the world and have turned the social network into their main work tool. With more than 800 thousand followers combined together, they are inspiring the world with tips and secrets of living their
dream life.

Leyla Moaser were born in Karlshamn, Sweden and Rich T were born in Camden, United Kingdom but it was in the central of London, kilometers from where Rich at that point lived, that they met for the first time. The fleeting encounter could have been the beginning of a romance between two young people like so many others, but the story grew and became a true phenomenon of popularity. Rich T and Leyla Moaser, 34 and 29 years old respectively, are today one of the most famous traveler couple on Instagram. "I came in contact with Leyla on Instagram, At the time, she was working in India as a model while I was focused on my music career in London. At the time, she was well traveled", Rich T says. However, Rich T had a music video coming up and invitedLeyla for the project, and that's how she came to London. It was "love at first sight" says Leyla Moaser. From that moment on, to now 5 after the encounter between two almost strangers in London, "We never let go," they say. Leyla Moaser and Rich T moved together to Ruislip, London a month later and got a son later in 2019.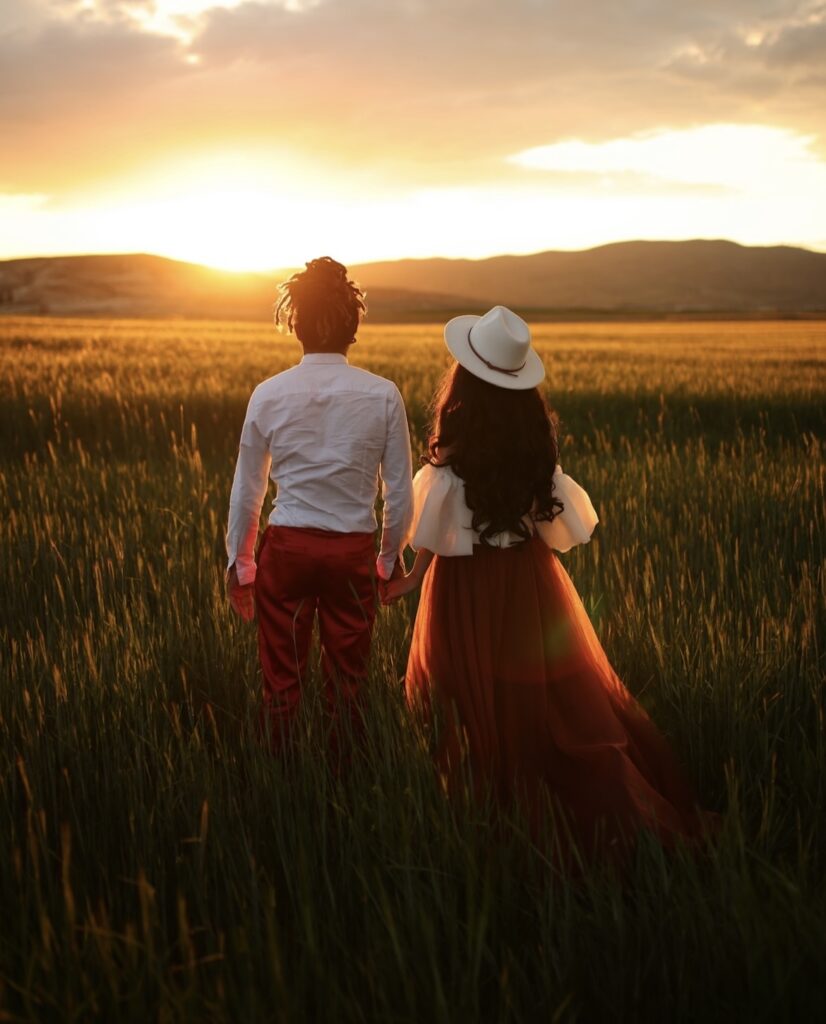 Photo: Hakanerenler Photography
From hobby to successful career
The couple booked a trip to Cappadocia in 2022, That year, they still had just over 90,000 followers and split between work online in London and trips, but after the Cappadocia trip the viral content grew fast, the couple quickly realized how gratifying the reaction of others to their
images was. "It was amazing and we were super happy. Every time we updated our Instagram page, we saw the account grow. Initially we didn't even realize what was going on and we were even asking ourselves: 'But where are the followers coming from? What is happening?'. Then we
started to realize that we were being identified by many fashion, couples and lifestyle pages and that's how our travel career began.
When they returned from that trip, they already had more than 250.000 followers, Despite the success achieved, the couple had the real world waiting for them and a professional life, in addition to travel. In a short time, they were able to make a living from producing travel content.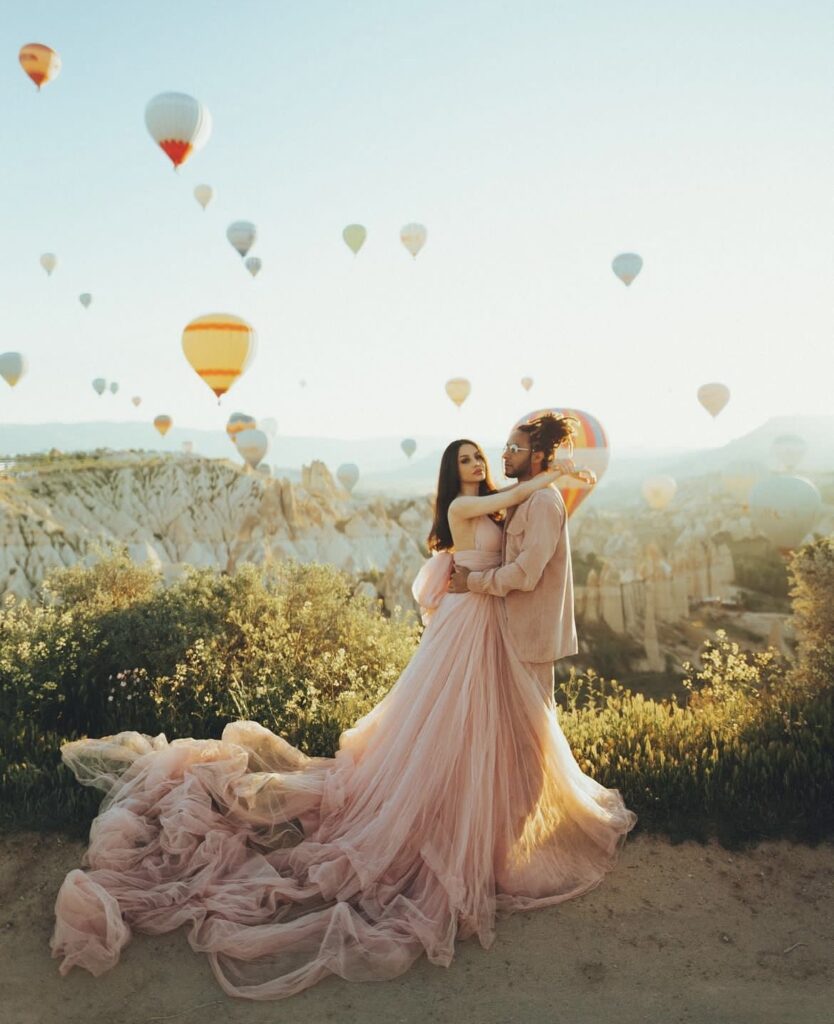 Photo: HakanErenler Photography