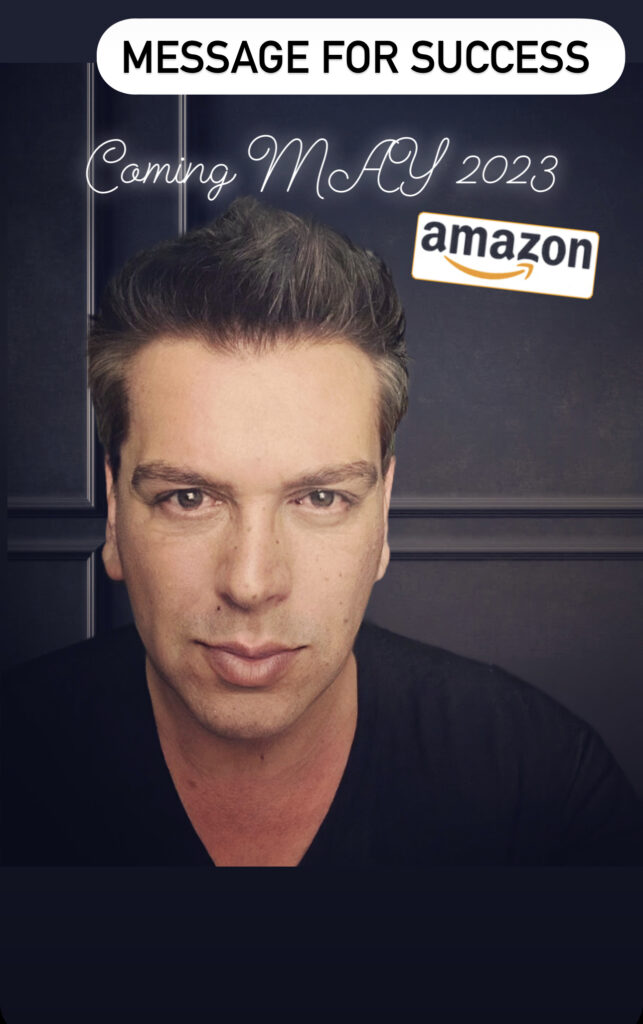 Have you ever wondered what it takes to launch multiple successful businesses? Many of us have great business ideas, but only some ever muster the courage to follow through and try to actualize them into successful business ventures.
Francesco Vitali, a successful serial entrepreneur, will guide you through all the daily steps to understand and receive your MESSAGE for SUCCESS.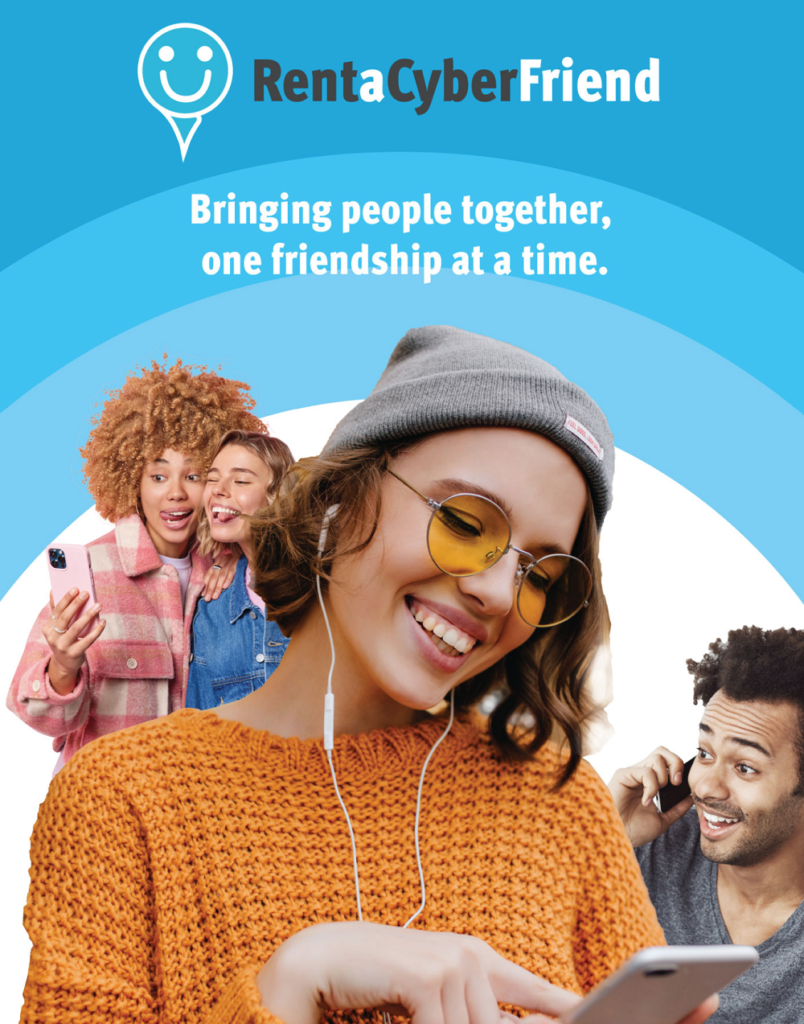 Francesco's journey to success has been nothing short of remarkable.
He started as a journalist in Athens, Greece, where he gained a reputation as a genius young journalist ahead of his time. His first book, "Stars & Sex," a collection of juicy and provocative interviews of Greece's most distinguished celebrities speaking openly about their sexuality, became a best-seller at the age of 19, making multiple cover pages of the press at that time. He then worked for significant national publications while running a public relations management company for celebrities, politicians, and influential businesses.
However, his journey didn't stop there. Francesco continued to change careers and paths, chasing his dreams for anything he wanted and felt. He went from journalist to manager of the stars, from a writer and actor to a successful director and executive producer of the most successful International short film festival. The 48FILM Project and the 48GoGreen. One of the largest and the very first digital short film competitions, with hundreds of thousands of participants from more than 130 cities and countries from all over the globe.
A life full of projects and experience led him to become a successful marketing director and business advisor for famous brands, entrepreneurs, and celebrities, including the late Ivana Trump. Francesco was one of the closest friends of the very tight circle of Mrs. Trump, and today he is a well-respected and successful serial entrepreneur, executive producer, publisher, business advisor, and a self-made multimillionaire with a net worth of more than 100 Million.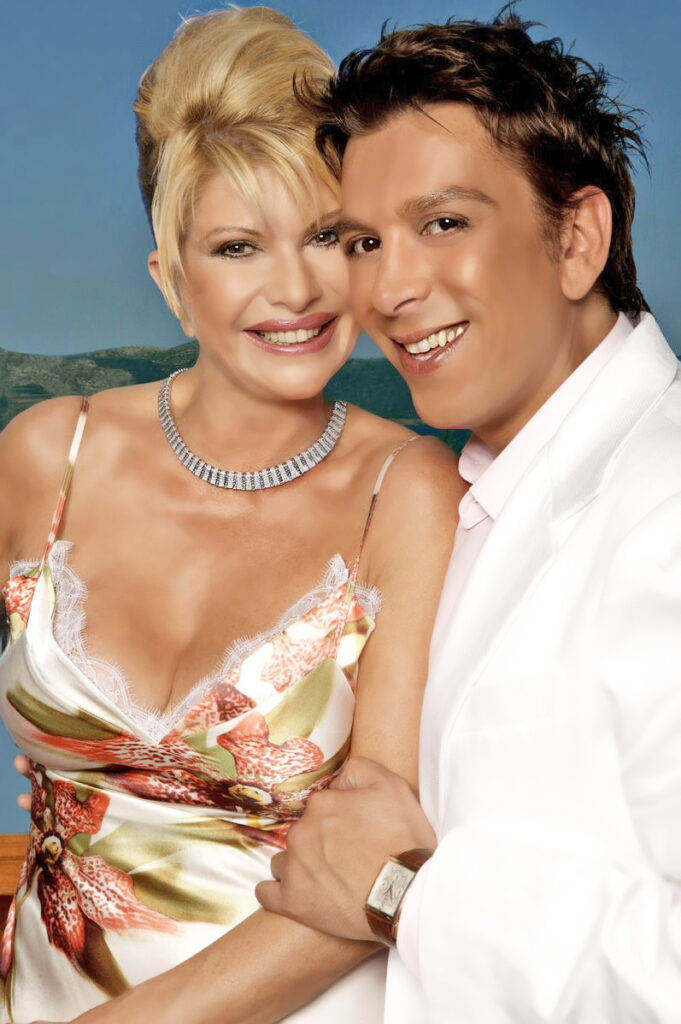 His upcoming book, Message for Success is set to help aspiring and forthcoming entrepreneurs with daily necessary motivation and inspiration content to develop and adopt a new business mind.
Mr. Vitali, what is the "Message for Success" all about?
It is a groundbreaking guide and handbook that will motivate entrepreneurs to pursue their dreams and to create a successful career with tenacity and single-mindedness.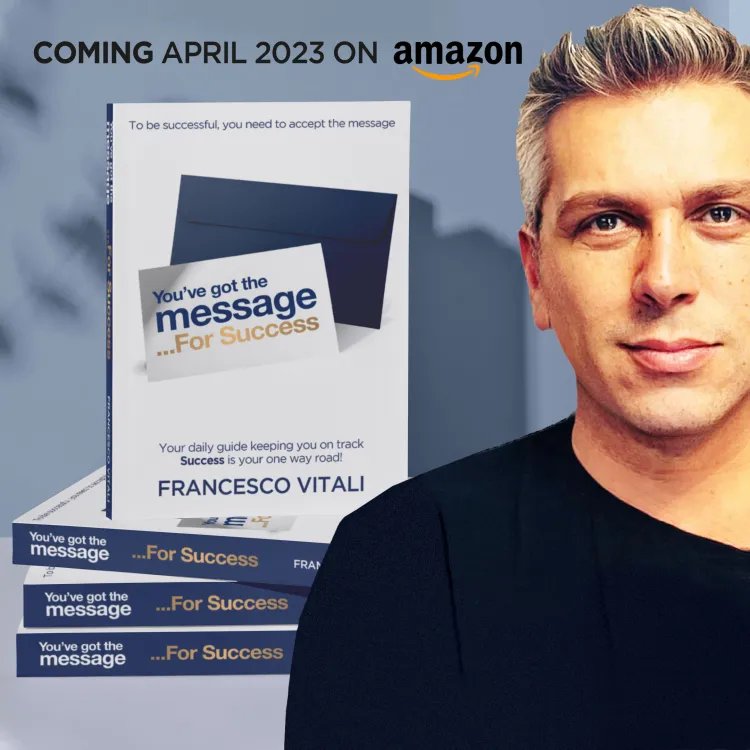 Our mistakes are lessons, blessings in disguise, and life's obstacles give us purpose, direction, and meaning. That book is a daily guide covering goal-setting, creating a successful mindset, the power of visualization, overcoming obstacles and setbacks, and the importance of persistence and hard work. Daily "shots" of inspiration are a potent motivation tool for entrepreneurs, helping them stay on track and focused on their goals.
What is your unique approach to success?
I believe in the importance of continuity in learning from my mistakes. It is a daily challenge for everyone to avoid repeating the same mistakes repeatedly, which is a usual pattern for most "successfully unsuccessful" entrepreneurs. My approach is based on my personal experiences and errors, and my mistakes will be an example to avoid and help aspiring and future entrepreneurs to succeed. And this is what makes this book a must-read for anyone looking to achieve greatness because success is a daily challenge.
In addition to your new book, you are the founder and CEO of the new platform RentACyberFriend.com. Why does someone need to "Rent a cyber friend"?
The platform is designed to help people build meaningful connections and friendships in the digital age. It offers a unique and innovative way to meet new people and develop relationships based on common interests and shared experiences.
It provides personalized discussions with cyber friends cost-per-minutely. Prioritize safety and privacy by encrypting services and allowing video chat, ensuring users can form authentic connections with peace of mind. We have two kinds of users. The "Cyber Friends" and the "Callers." Everyone can create profiles and connect with others who share their interests, and users can then engage over video calls. The platform offers a safe and secure way to meet new people and develop friendships in a world where it can be challenging to make meaningful connections. In today's digital era, social media has led to more superficial interactions, making it challenging for many individuals to establish significant relationships.
What is the central issue that RentACyberFriend.com is resolving?
Two preeminent issues. First, the need for work. The work market nowadays is wild. And it becomes harder and harder for people to earn a dignified salary. It can be hard to find a job because employers want candidates with prior work experience. But how do you expect a young person who recently graduated from college or a University to have previous experience? At the same time, the market is harder for women, especially for new mothers who need to raise their kids and at the same time to earn a living. Or for people in their late 40s that had a step back but need a second chance to be back on track.
The second and most crucial issue is the loneliness of our times, a more significant pandemic before the pandemic.
Individuals, for example, new to a city, introverted, or suffering from social anxiety face even more difficulty establishing meaningful connections. That can result in negative emotions such as loneliness, isolation, and depression. Therefore, there is an increasing demand for a digital environment that can provide a secure and inclusive online platform to connect like-minded individuals, helping them form genuine friendships and meaningful social relationships."
The truth is that RentaCyberFriend.com has created a buzz even as a soft launch of a beta platform.
That is correct. We have yet to launch the Project officially, and we only pre-launch a BETA to check the functionality and possible errors of the platform to improve it and launch officially with our new app in June 2023. No marketing or promotion is in place, advertising, or loud announcements. But people loved it, and we have already had more than 150,000 registered members and counting since last October. Because it allows people to connect with others on a cost-per-minute basis, and callers can even connect with their favorite influencers.
It is a user-friendly platform designed to be accessible with intuitive navigation and features that allow you to find and connect with new friends quickly. Rent a Cyber Friend's core features include the ability for callers to pay a cyber friend for personalized discussions and for listeners to set up a fee per minute for their time and services. It creates a unique value proposition in the market, providing users with a new and innovative way to engage in online interactions from all over the globe.
How did you develop the idea of the RENT A CYBER FRIEND?
There is a story behind it. It wasn't my idea at first, and it was an idea of my partner for 18 years, Chris Siametis, back in 2013. Ten years ago, he presented me with his vision to create a platform where people could hire friends with the same interests.
It was something like the Pen Pal concept but in the digital era.
I was swamped, as usual, with many projects and focused on different concepts and clients. On the other hand, since I belong to Generation X, we were sometimes described as slackers or whiners. I was very opposed initially and told him, "Who would pay to hire a friend"? (laughing). But Chris insisted for years until one day told me: "Go online. Click www.rentacyberfriend.com.That is a BETA version of the Project I told you about years ago."
He secretly created the prototype with our senior developer and surprised me. It was late October 2022, and within a few days, Rentacyberfriend.com had a couple of thousand registered members.
Within a month, tens of thousands of registered members. No advertising, no promotion, no marketing plan whatsoever. Purely organically. Until February 2023, Cyber friends organically self-promote their profiles, and the Project grew with over 100,000 registered members and ranks on Google on the Top 5 sites working from home. I had a proven concept; most users were Gen Z and Millenniums.
Oh wow, that sounds very optimistic. But what differentiates you from the competition?
We have no direct competitors. We are not a dating site, and we are not a workplace either like Fiverr or others.
We provide a safe and supportive online platform that connects individuals with compassionate companions who offer emotional support, encouragement, and a listening ear. We aim to empower our customers to prioritize their mental health and well-being by fostering meaningful connections and combating loneliness and social isolation in a digital age.
Through our services, we strive to positively impact our customers' mental health and contribute to building a more compassionate and connected society. And our platform is designed to be accessible and user-friendly, with intuitive navigation and features that allow users to find and connect with new friends quickly.
That is fascinating and looks innovative. Instead of the power going to the social networks, which generate billions of profits, you give back the power to the people, the "cyber friends," to create a substantial profit.
Yes, that is correct. Now, even if you are an expert on something or a nonexpert, you can monetize your time and following by making yourself available to potential video callers, new friends, or even fans.
Check it out now: Rentacyberfriend.com
I understand now that this is not a "One Man Show" at all…
That is correct. I don't believe in "One Man Shows." I believe in teamwork, and it is all about the team. And we have a very respectful Chief Financial Officer, our good friend Nicholas Coriano, and a dynamic leading woman as Chief Operation Officer, Mrs. Kyriakibarberi. A very knowledgeable Software Engineer, John Barounis, and visionary CTO developing our new app, Nick Agas.
We have creative our founding team with solid entrepreneurship, business, advising, marketing, and technology background. We are confident that our diverse range of cyber friends will continue to attract users and allow us to grow and thrive with them.
Rent a Cyber Friend is an innovative and safe way to connect with others, earn a profit, and enjoy the benefits of social connection. We are filling a gap in the market, providing an innovative solution to the growing pandemic of loneliness, and are poised to become a highly profitable business.
What is Francesco Vitali's journey to success?
(Laughing and with a very nostalgic tone in his voice)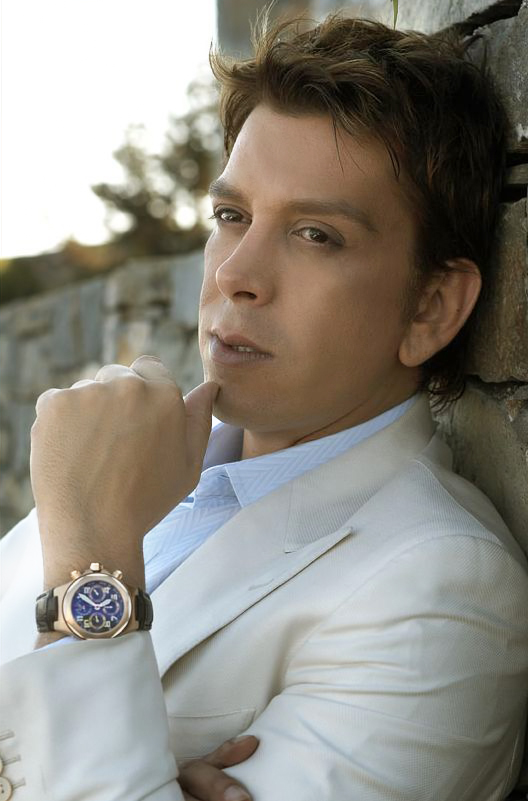 It is a testament to the power of persistence and hard work. It is the constant process of creating and working through each step with a passion for arriving at the next step stronger. And every step motivates and inspires others to guide them on their steps without fail. It is a journey with multiple stations but without a terminal. And the best is yet to come!