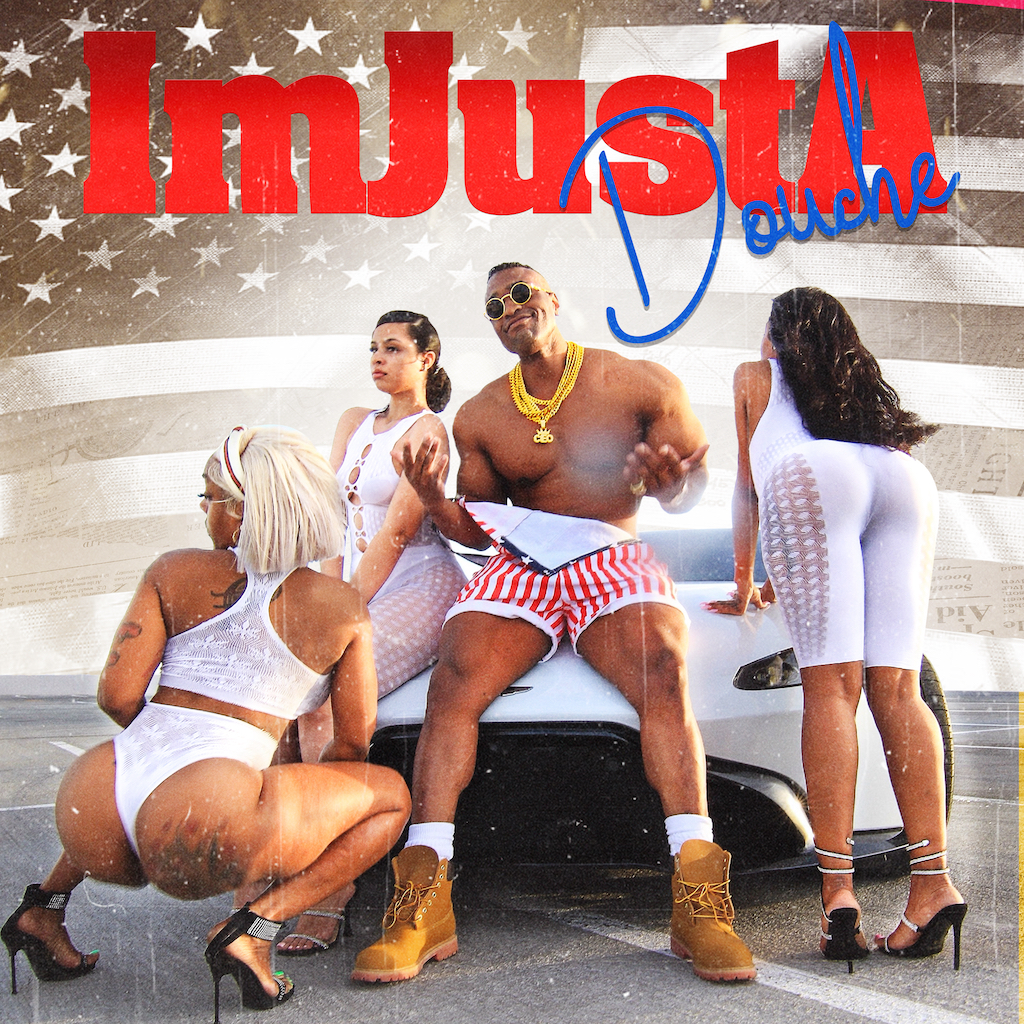 Sirseansworld, the multi-talented rapper and entertainer, is set to make waves this Independence Day with his highly anticipated single, "IMJUStADOUCHE." With its infectious beats, captivating lyrics, and unapologetic spirit, this anthem serves as a celebration of individuality and freedom. Available on all major streaming platforms and accompanied by an engaging music video on sirseansworld.com, "IMJUStADOUCHE" promises to be the soundtrack that ignites your Fourth of July festivities.
"IMJUStADOUCHE" encapsulates the essence of independence and encourages listeners to embrace their individuality. Sirseansworld's dynamic vocal delivery and clever wordplay serve as a rallying cry for self-expression and breaking free from societal expectations. The track's infectious energy and empowering lyrics create an atmosphere of liberation, inspiring listeners to confidently be themselves.
Through his introspective storytelling, Sirseansworld shares his own journey of personal growth and triumph. Each verse serves as a reminder that one's true power lies in embracing their uniqueness and living life authentically. With its catchy hooks and memorable chorus, "IMJUStADOUCHE" becomes a powerful anthem, encouraging listeners to celebrate their individuality and live without limitations.
As Independence Day approaches, "IMJUStADOUCHE" becomes the perfect addition to your holiday playlist. This energetic anthem captures the spirit of celebration, reminding us of the freedoms we hold dear. Whether you're hosting a backyard barbecue or attending a festive gathering, this track will undoubtedly enhance the atmosphere, inviting everyone to join in on the fun.
The infectious beats and catchy melodies of "IMJUStADOUCHE" provide a soundtrack for the fireworks and joyous festivities that define the Fourth of July. Sirseansworld's powerful delivery and uplifting lyrics create an atmosphere of unity and empowerment, making this single an ideal accompaniment to your Independence Day celebrations.
The Captivating Music Video
Accompanying the release of "IMJUStADOUCHE" is a visually stunning music video that amplifies the track's message. Directed by a visionary team, the video takes viewers on a captivating journey through Sirseansworld's artistic world. From vibrant visuals to skilled choreography, the video brings the track to life, enhancing its impact.
The video's creative direction and seamless storytelling showcase Sirseansworld's charisma and artistry. Each scene is carefully crafted to reflect the song's empowering theme and capture the essence of independence. The captivating visuals, coupled with Sirseansworld's magnetic presence, create an immersive experience that leaves a lasting impression on viewers.
"IMJUStADOUCHE," the ultimate Independence Day anthem, is now available on all major streaming platforms, including Spotify, Apple Music, and SoundCloud. Fans can easily access the single and experience its infectious energy and powerful lyrics. Furthermore, the visually captivating music video can be exclusively enjoyed on sirseansworld.com, providing an opportunity for fans to delve deeper into Sirseansworld's artistic universe and explore his other remarkable works.
With the release of "IMJUStADOUCHE," Sirseansworld delivers an electrifying anthem that celebrates independence and individuality. This infectious single, accompanied by a visually captivating music video, serves as the perfect soundtrack for your 4th of July celebrations.
Links:

-Spotify link to song: https://open.spotify.com/album/5FWyUa5tfuJonfqIIeRV1t

Socials: @sirseansworld (FB, IG, Youtube, TikTok)

Website: https://www.sirseansworld.com/